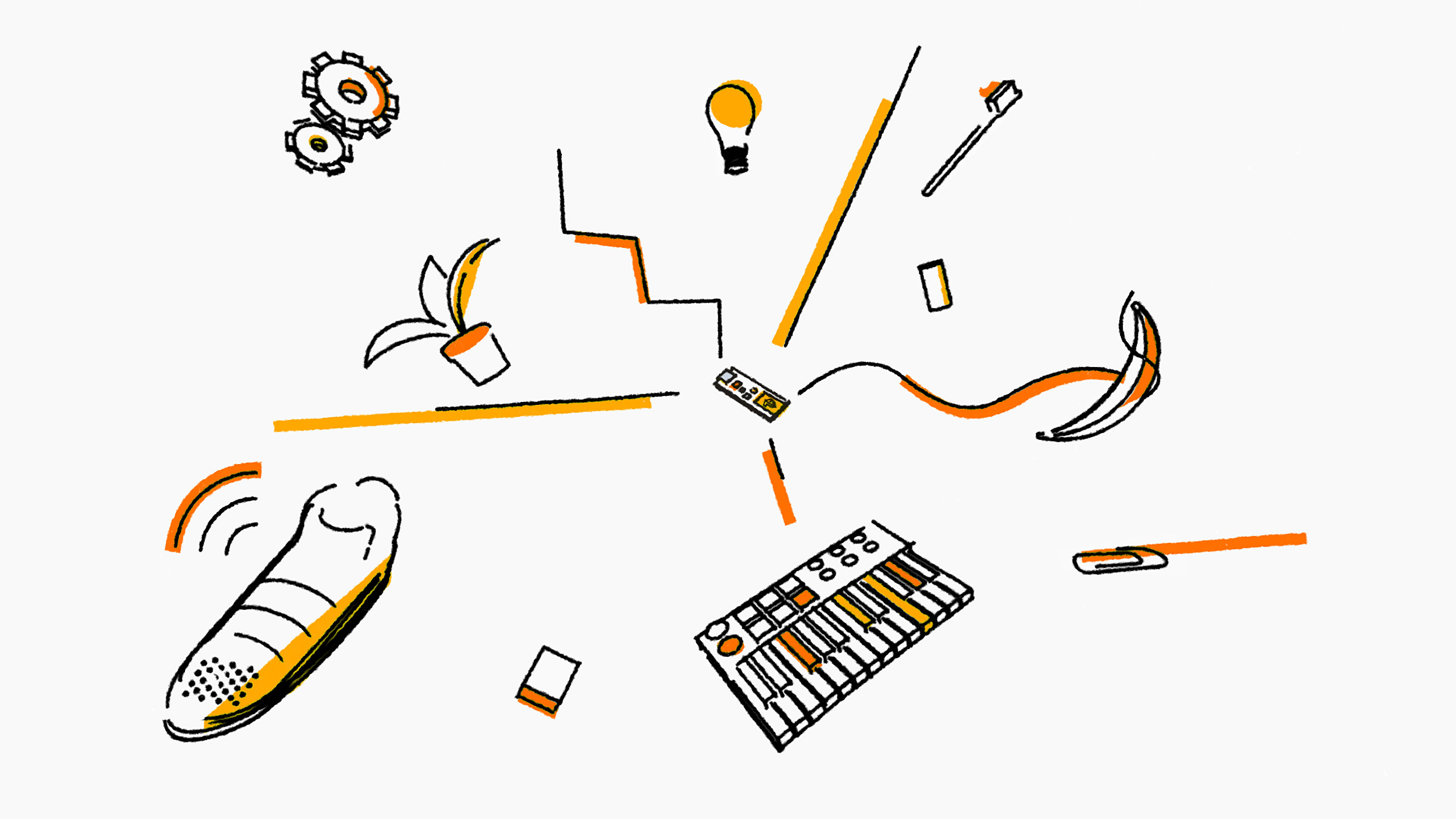 Collection
TensorFlow Lite for Microcontrollers
A collection of experiments that showcases the possibilities of building with TensorFlow Lite for Microcontrollers.
Experiment
Look to Speak
An Android app which enables people to use their eyes to select pre-written phrases and have them spoken aloud.
Experiment
Infinite Bad Guy
One Song. Thousands of covers. An infinite music video experiment.
Experiment
Shared Piano
Play music together live on the web.
Collection
Inside Guide
Inside Guide brings together four weeks of fun stuff to do at home this (especially weird) summer.
Experiment
Lines of Play
An open source AR experiment that uses Google's ARCore Depth API to generate domino art creations that interact with the real world.
Collection
Experiments for Learning
A collection of experiments that teachers, students, and families are using to learn from home.
Experiment
Teachable Machine
A fast, easy way to create machine learning models – no coding required.
Collection
Digital Wellbeing Experiments
A showcase of ideas and tools that help people find a better balance with technology.
Since 2009, coders have created thousands of amazing experiments using Chrome, Android, AI, AR and more. We're showcasing projects here, along with helpful tools and resources, to inspire others to create new experiments. Here are collections of experiments to explore, with new ones added every week. Have fun.
Fourth of July Fireworks Game
by Jonathan Tanant, Christine Sugrue, and Nicolas Barradeau, Artists in Residence at Google Arts & Culture Lab
This Fourth of July, you're in charge of the fireworks show!
Infinite Herbarium
by Caroline Rothwell
A botanical experience across art, science and machine learning.
Slogans for the Class of 2030
by Douglas Coupland
Douglas Coupland collaborated with Google researchers to produce a new series of slogans, using...
Paint with Music
by Simon Doury, Caroline Buttet, artists in residence at Google Arts & Culture Lab
Turn your paint brush into musical instruments and compose on sensorial canvases!
Assisted Melody
by Simon Doury, Artist in Residence at Google Arts & Culture Lab with Google Magenta
Compose melodies like a maestro
Tarot Time: turning my Google Assistant into a tarot reader in under a day
Tips and tricks I learned creating my first Action for the Google Assistant playing around with Actions on Google, Dialogflow, and tarot cards.
Move Mirror: an AI Experiment
Technical details and inspiration for Move Mirror, made with Pose Estimation in the Browser using TensorFlow.js
TensorFlow.js version of PoseNet
A machine learning model which allows for real-time human pose estimation in the browser
C# Meets CSS
Tech Tricks From An AR Lyrics Experiment