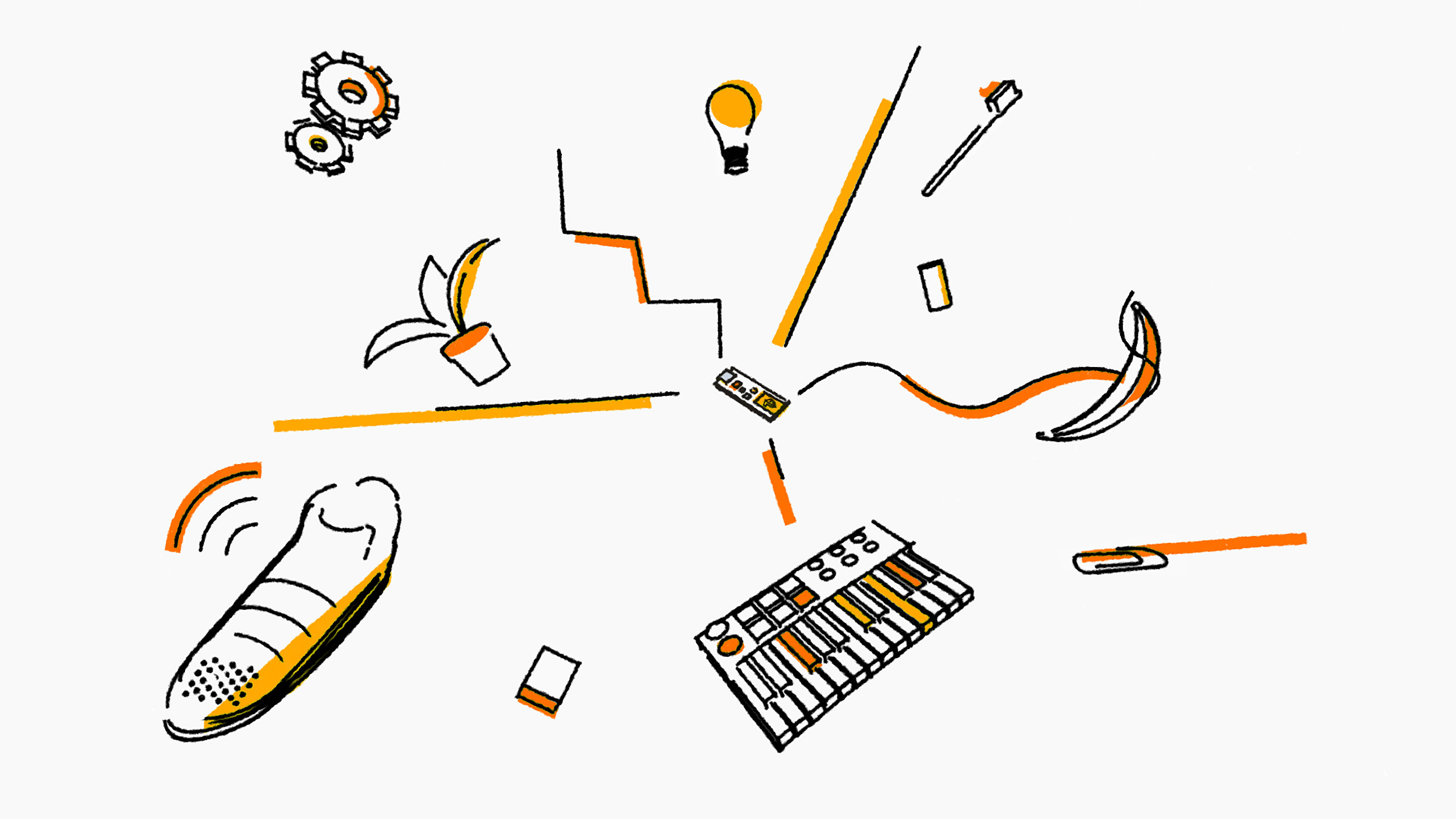 Collection
TensorFlow Lite for Microcontrollers
A collection of experiments that showcases the possibilities of building with TensorFlow Lite for Microcontrollers.
Experiment
Look to Speak
An Android app which enables people to use their eyes to select pre-written phrases and have them spoken aloud.
Experiment
Shared Piano
Play music together live on the web.
Collection
Inside Guide
Inside Guide brings together four weeks of fun stuff to do at home this (especially weird) summer.
Collection
Experiments for Learning
A collection of experiments that teachers, students, and families are using to learn from home.
Experiment
Teachable Machine
A fast, easy way to create machine learning models – no coding required.
Since 2009, coders have created thousands of amazing experiments using Chrome, Android, AI, AR and more. We're showcasing projects here, along with helpful tools and resources, to inspire others to create new experiments. Here are collections of experiments to explore, with new ones added every week. Have fun.
BTS x Street Galleries
by Simon Doury, Asheley Gao, Romain Cazier, Martial Geoffre-Rouland, artists in Residence at Google Arts & Culture Lab
Bring art to the streets with BTS! Explore 14 iconic locations through artworks curated by 21st...
CAV Camera
by Nord Projects
An experimental Android app connecting Mood Board Search and your camera
Mood Board Search
by Google Research and Nord Projects
Explore image collections using mood boards as your search query
Sound of the Earth: Chapter 3
by Yuri Suzuki
An interactive soundscape developed as part of AMI Grants at Google Arts & Culture
Pyramids of Meroë
by Google EMEA Brand Studio
Uncover a city with over 200 pyramids, in Sudan's Nile Valley
Tarot Time: turning my Google Assistant into a tarot reader in under a day
Tips and tricks I learned creating my first Action for the Google Assistant playing around with Actions on Google, Dialogflow, and tarot cards.
Move Mirror: an AI Experiment
Technical details and inspiration for Move Mirror, made with Pose Estimation in the Browser using TensorFlow.js
TensorFlow.js version of PoseNet
A machine learning model which allows for real-time human pose estimation in the browser
C# Meets CSS
Tech Tricks From An AR Lyrics Experiment