Say What You See
November 2023 | By By Jack Wild, Artist In Residence at Google Arts & Culture Lab
Learn the art of image prompting with the help of Google AI.
Collection: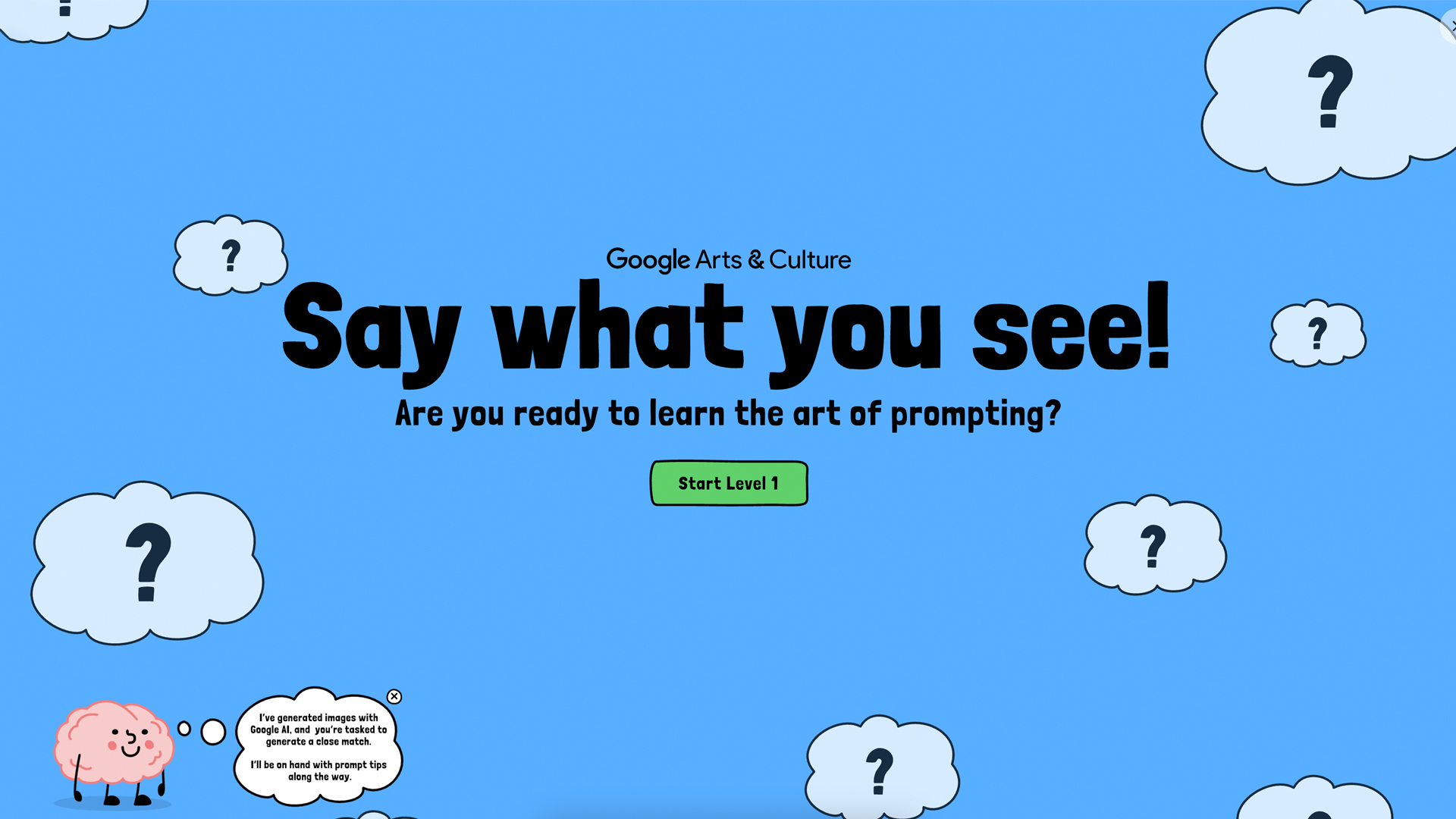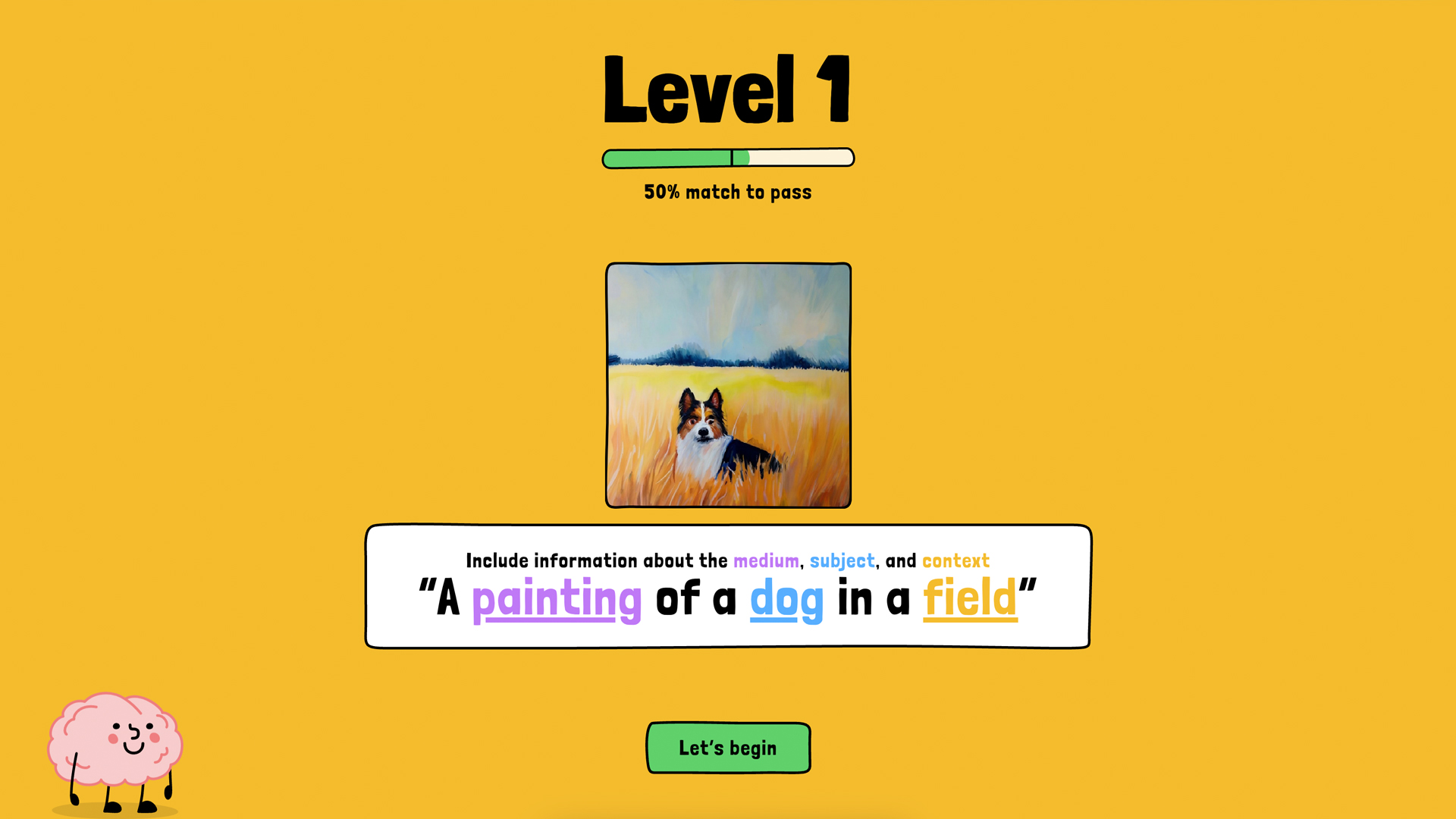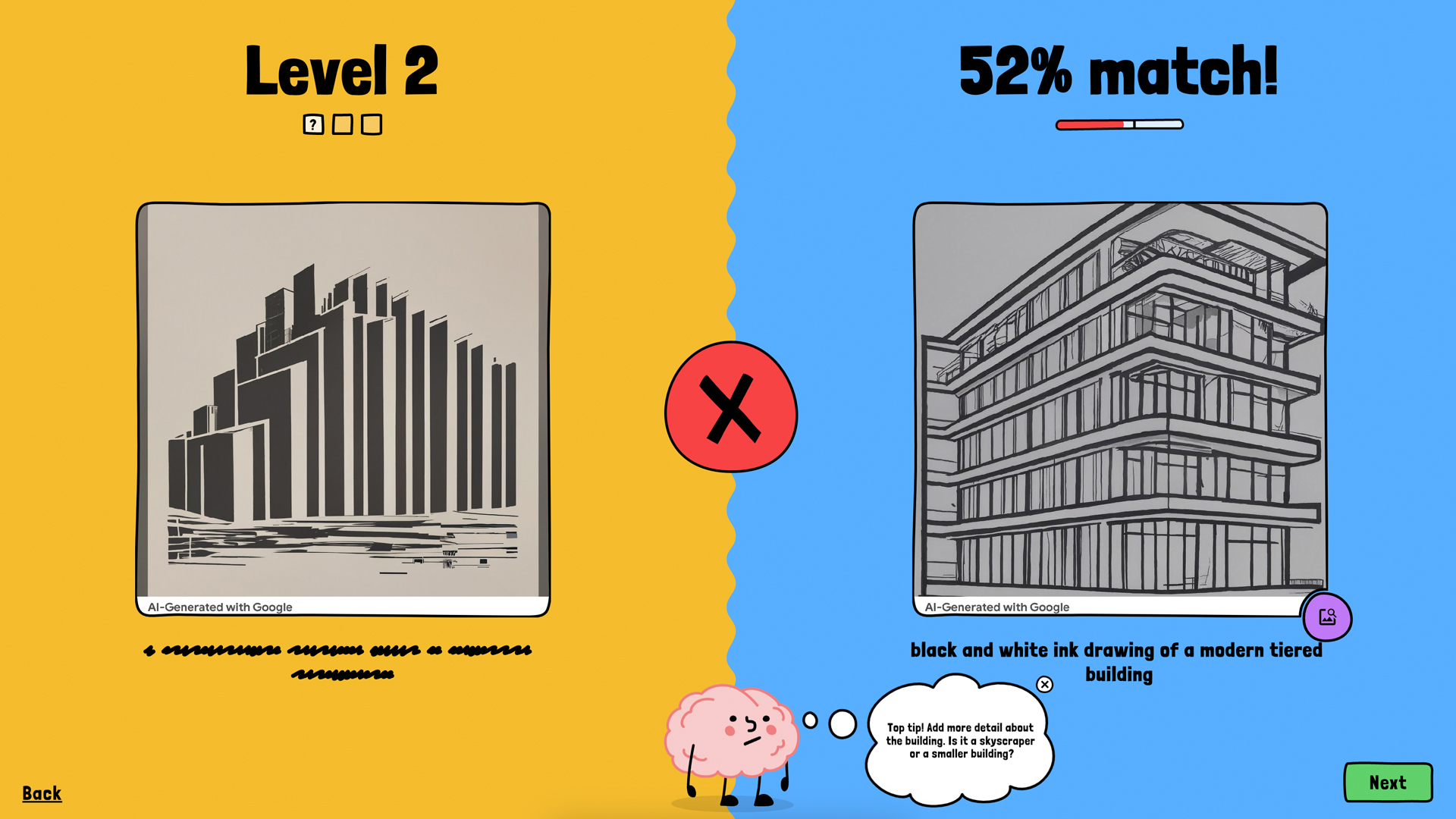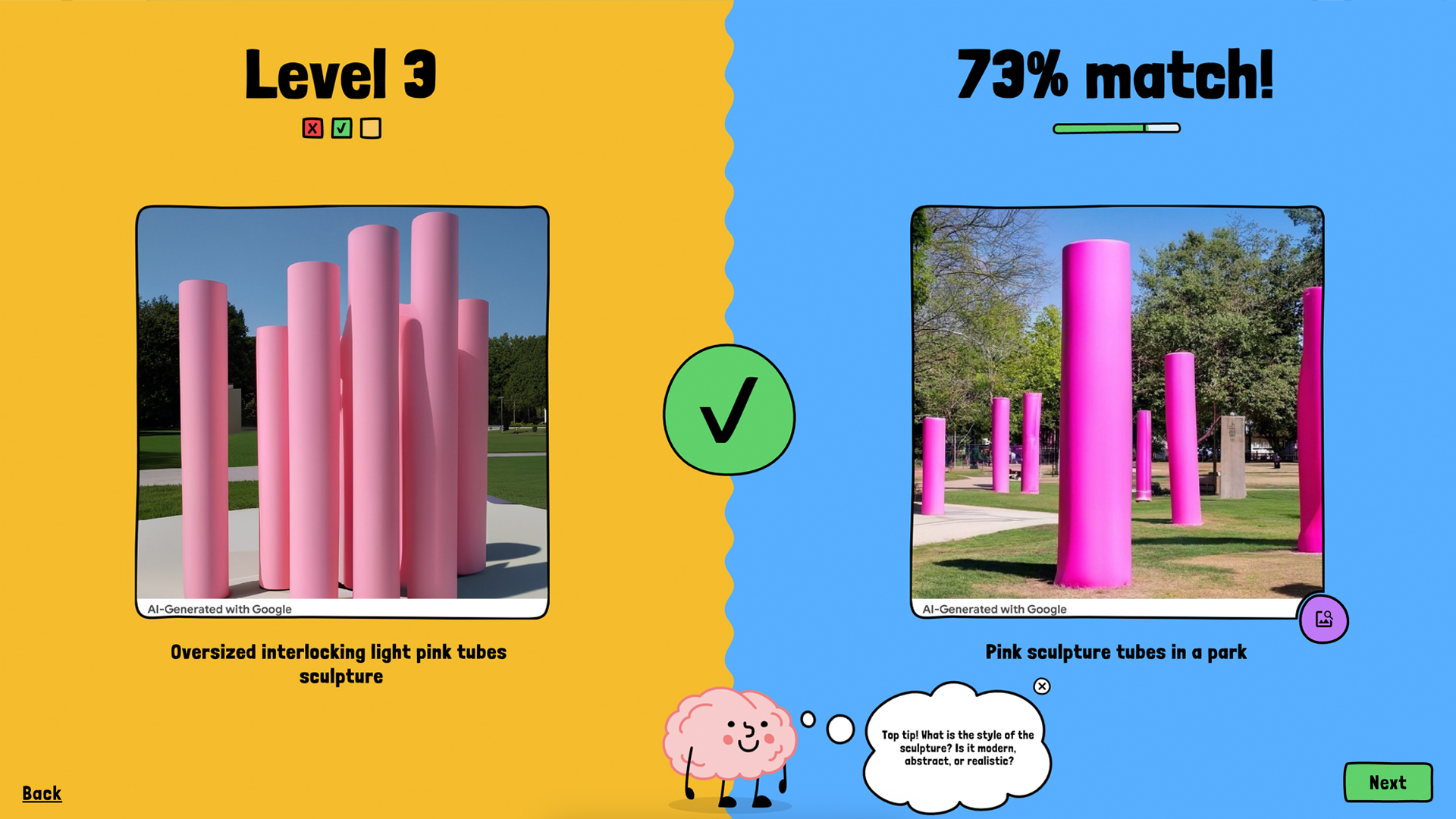 Learn the art of the prompt and improve your image-reading skills by looking at Google AI-generated images and describing what you see, in this experiment created by artist Jack Wild.
Sounds Easy? Your descriptions will prompt an image inspired by the one you're observing but you only pass if you meet the visual threshold set for each level, putting your image-reading skills to the test. As you go, you'll receive tips on how to improve your prompt. Pay attention because you have three attempts for each image to pass, and each level gets a little harder.