Fourth of July Fireworks Game
July 2021 | By Artists in Residence at Google Arts & Culture Lab: Jonathan Tanant, Christine Sugrue, and Nicolas Barradeau
This Fourth of July, you're in charge of the fireworks show!
Collection: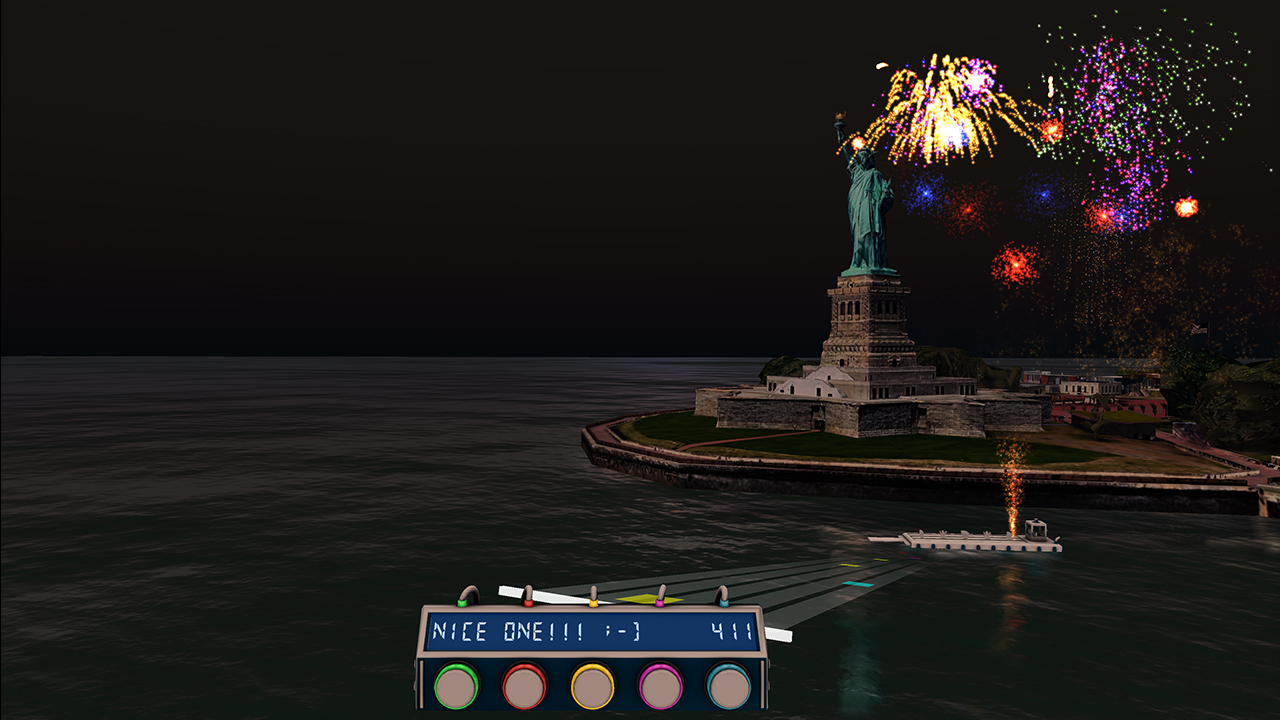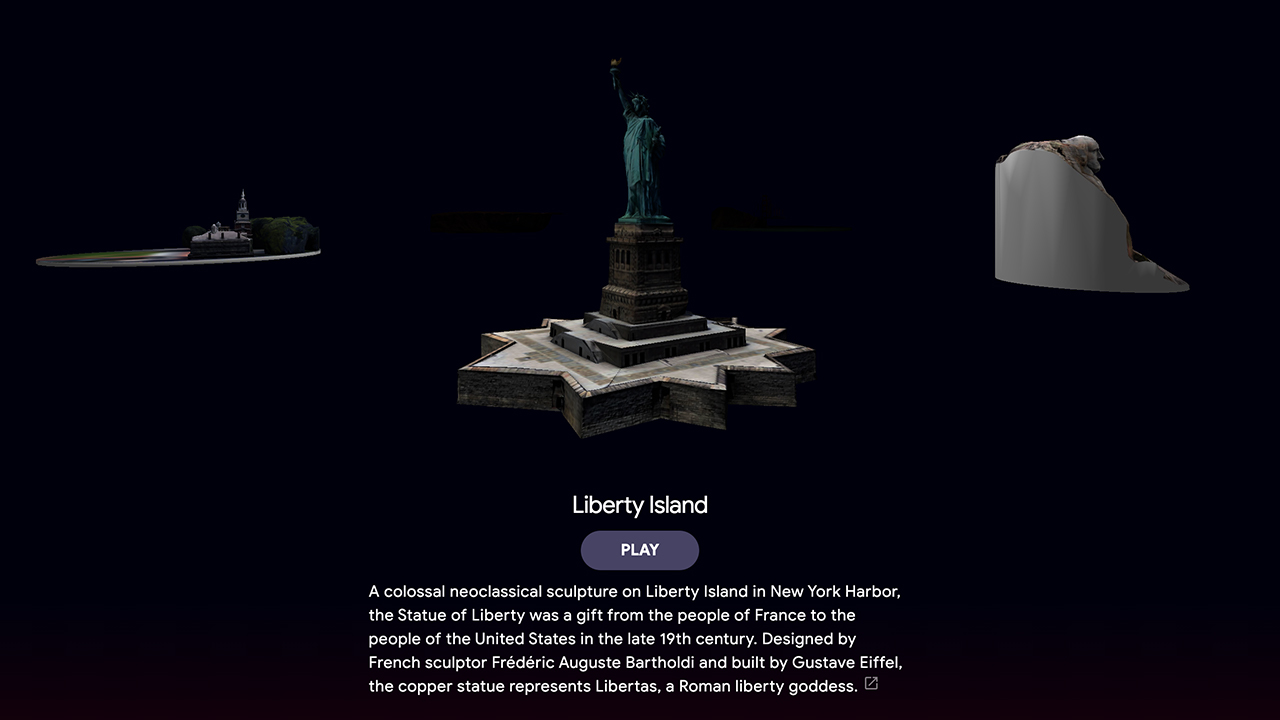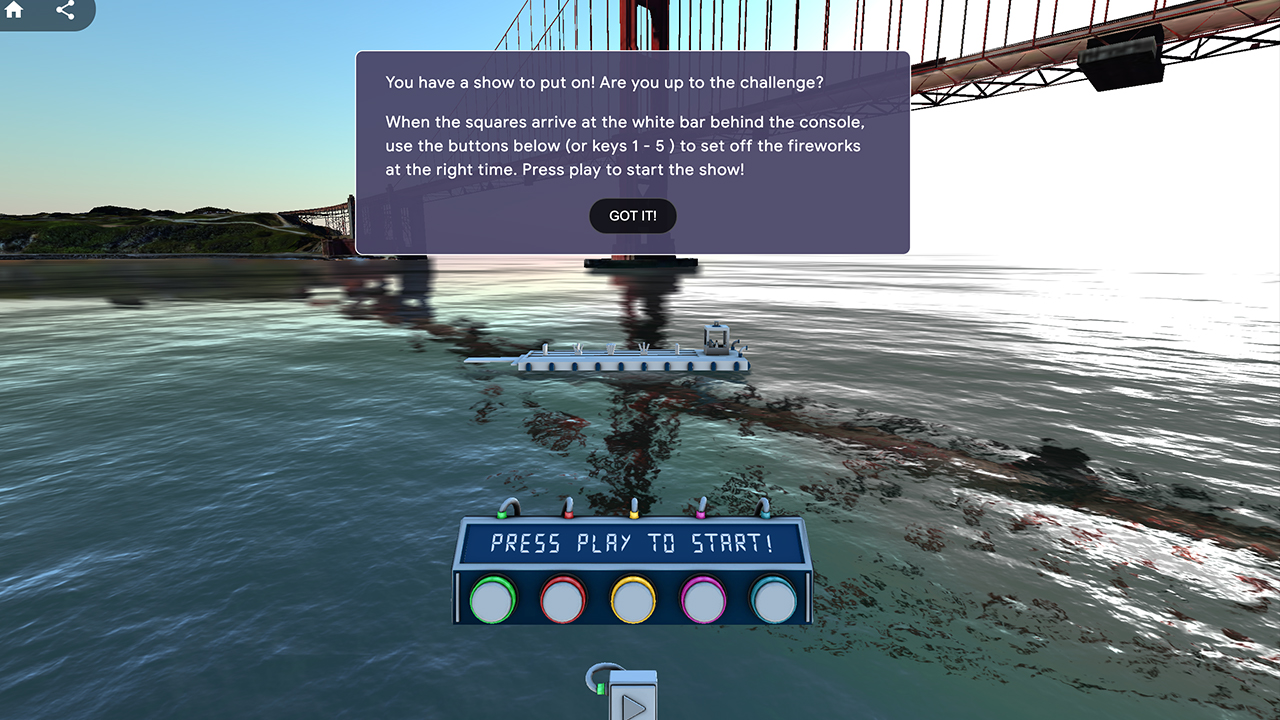 Sparks fly on the Fourth of July: Celebrate Independence Day with Google Arts & Culture
Light up the skies above iconic US monuments such as the Statue of Liberty and Independence Hall by igniting virtual fireworks in a rhythm based game. Click the firework igniters in time to the music--the higher you score, the more spectacular the show will be!
This game is made possible by the Sky+Sun Shader and the Ocean Shader from the Three.js community, GSAP, an animation library, the Unmute Library, with additional engineering and graphics work by David Benoit, David Lenaerts and Dominique Cunin.
Built with: