Plastic Air
April 2021 | By Giorgia Lupi in collaboration with Google Arts & Culture Lab
Explore the impact microplastics in our air are having on the environment and our own health too
Collections: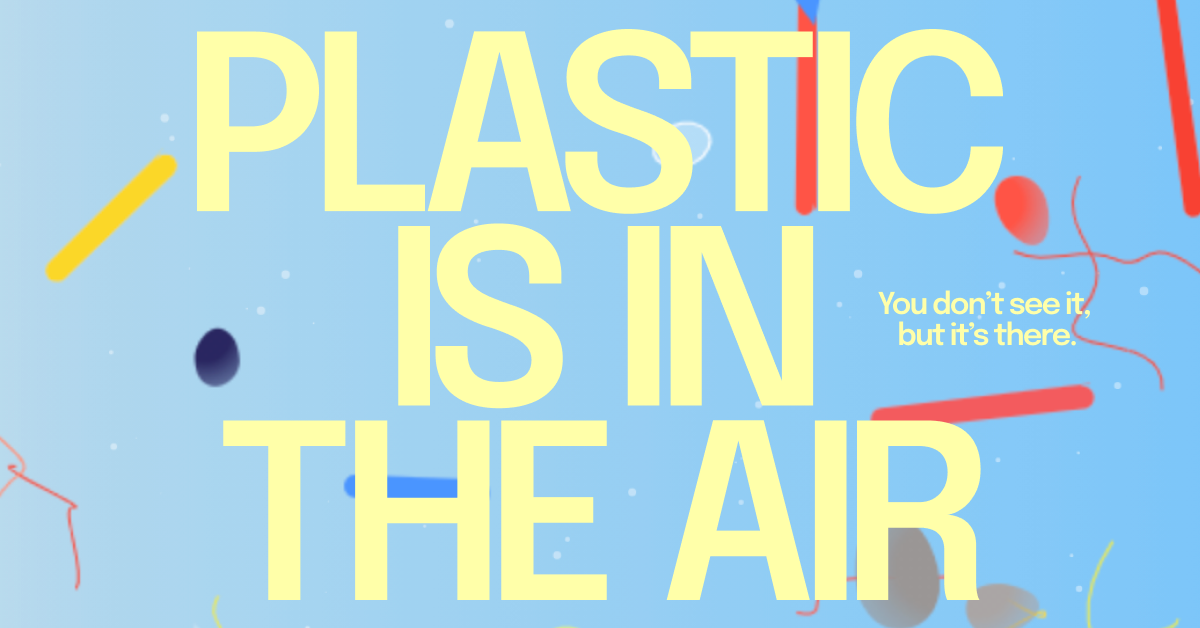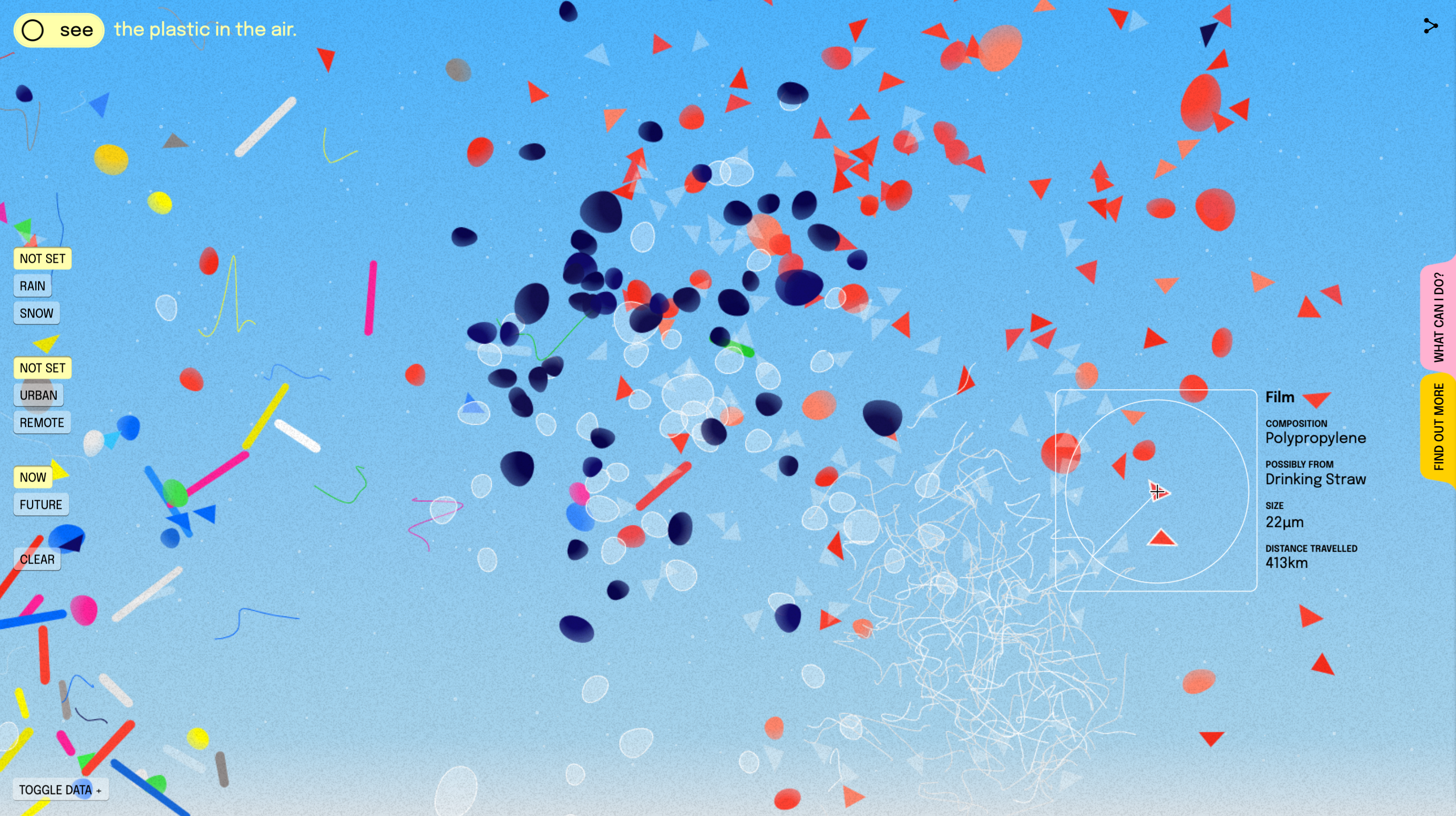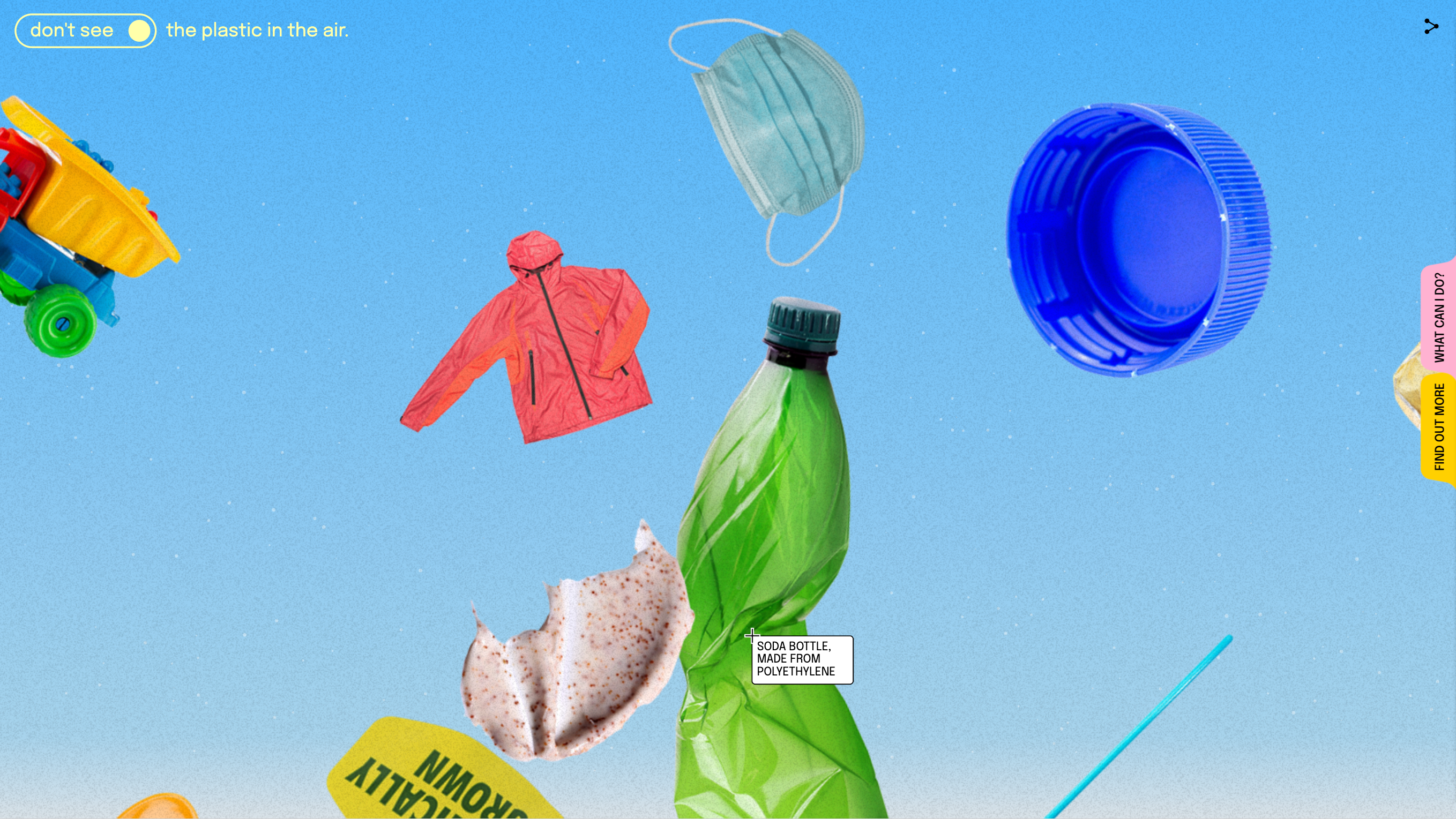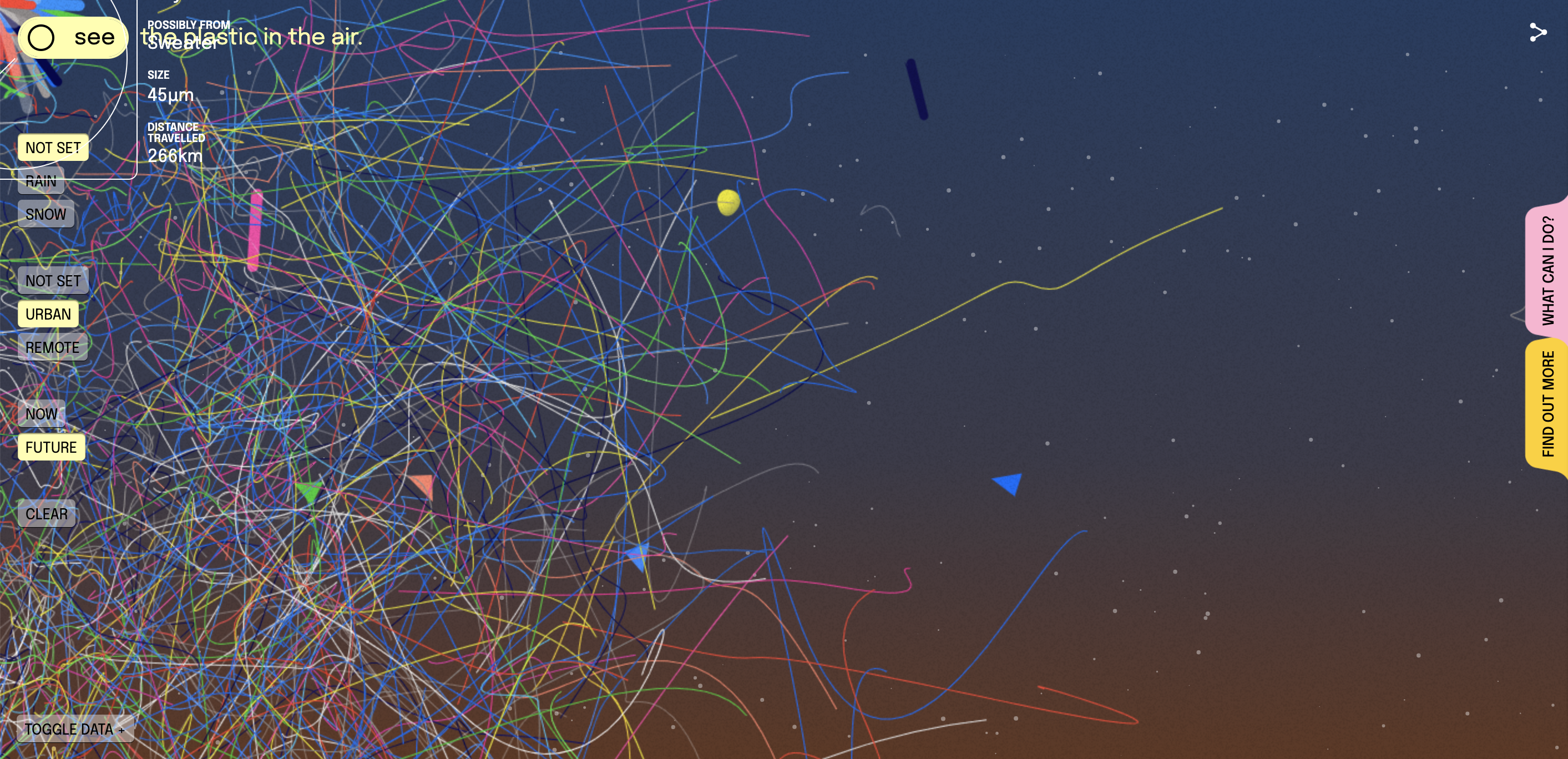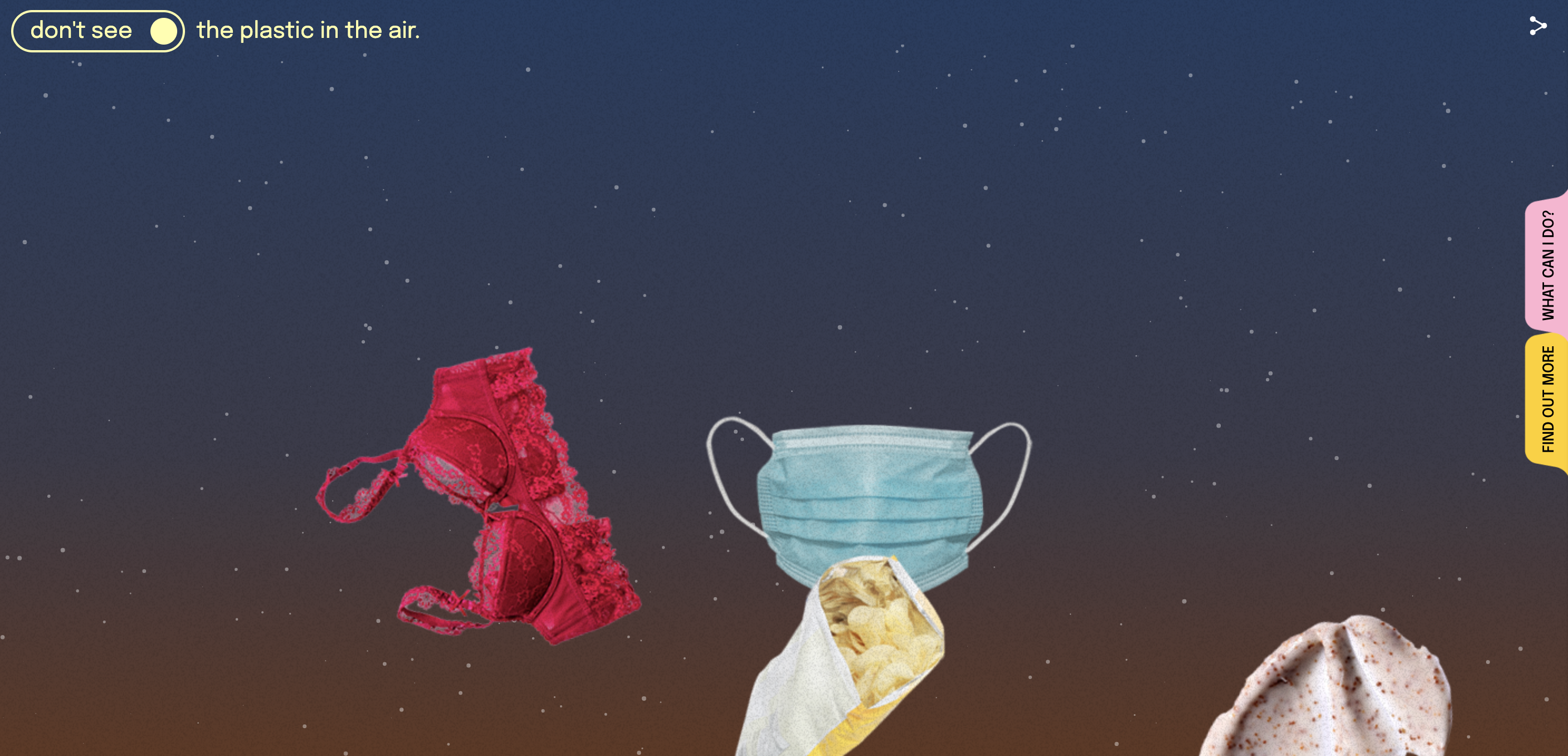 What happens to plastic when we dispose of it?
Plastic degrades into smaller and smaller pieces called microplastics which then end up within the air we breathe.
Data artist Giorgia Lupi visualises these particles, giving you a lens through which to 'see' and to explore the plastic particles that are ever-present in the atmosphere around you.
Scientific validation: scientists from University of Strathclyde and Utah State University
The experience incorporates published research from scientists from University Fernando Pessoa, University of Plymouth, University of Georgia, University of Victoria, University of Strathclyde, Utah State University, and Université Paris-Est, among others
Team: Clare Brooks
Built with: