Medusae
April 2021 | By Cristina Tarquini in collaboration with Google Arts & Culture Lab
Discover why jellyfish populations are booming and the clues their increased numbers can tell us about our changing climate.
Collections: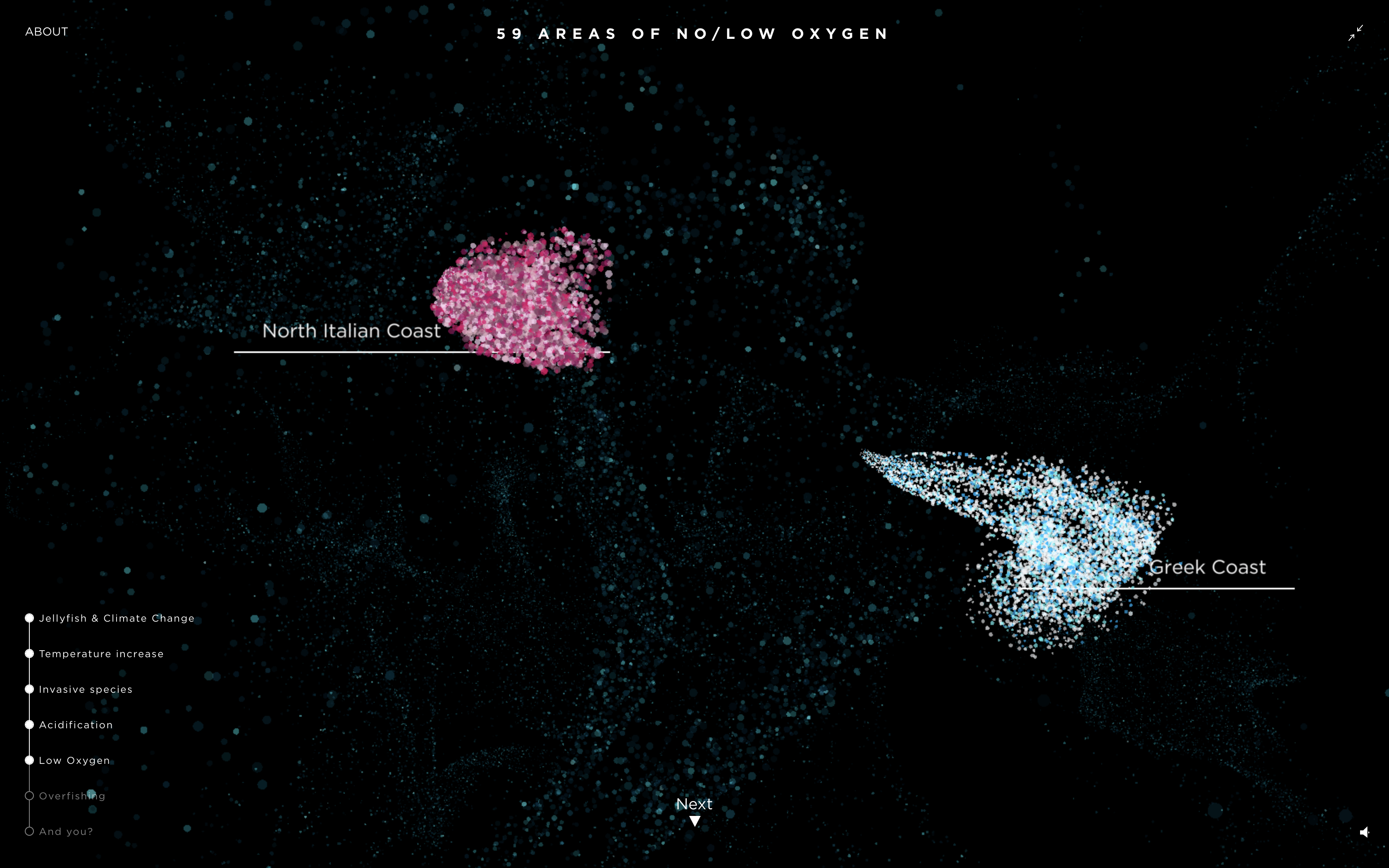 Dive into the Mediterranean with digital visual artist Cristina Tarquini and reveal the reasons why we are seeing an increase in jellyfish populations in some of the most beautiful locations in Europe.
The artist has created an interactive story using Point Cloud and data from the National Oceanic and Atmospheric Administration and the IUCN to explore the effects rising temperatures, overfishing, acidic waters and low oxygen is having on different jellyfish hotspots in the Mediterranean.
Scientific validation:
Fabien Lombard
(Laboratoire d'Océanographie de Villefranche)
The artist interpreted the data from
NOAA
- National Oceanic and Atmospheric Administration,
UNICEF
and the
IUCN
- International Union for Conservation of Nature
Team: Clare Brooks
Built with: