Climate Change Impact Filter
April 2021 | By Sey Min in collaboration with Google Arts & Culture Lab
An interactive machine learning experiment that visualises what we might lose and what will remain as temperatures rise
Collections: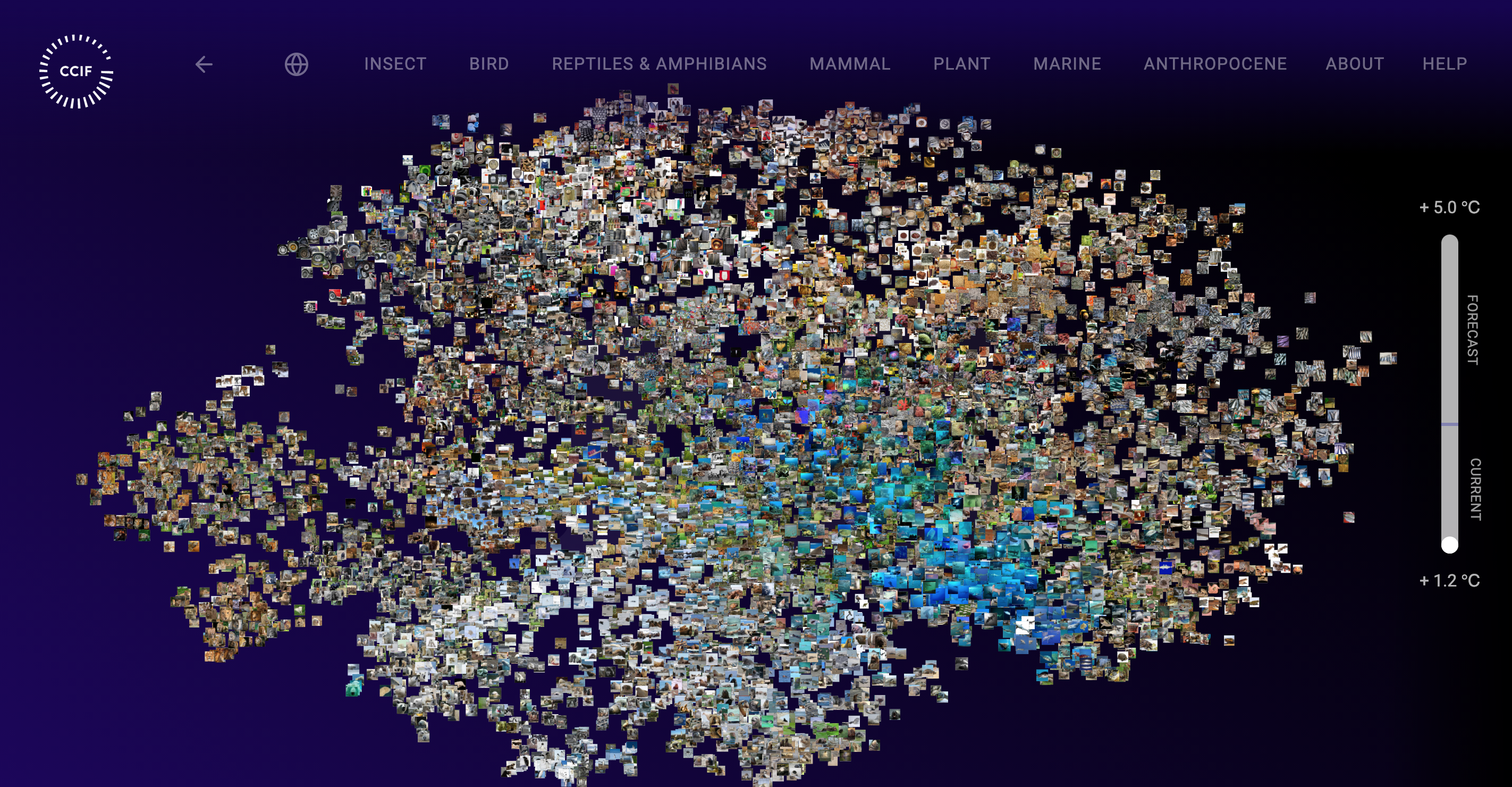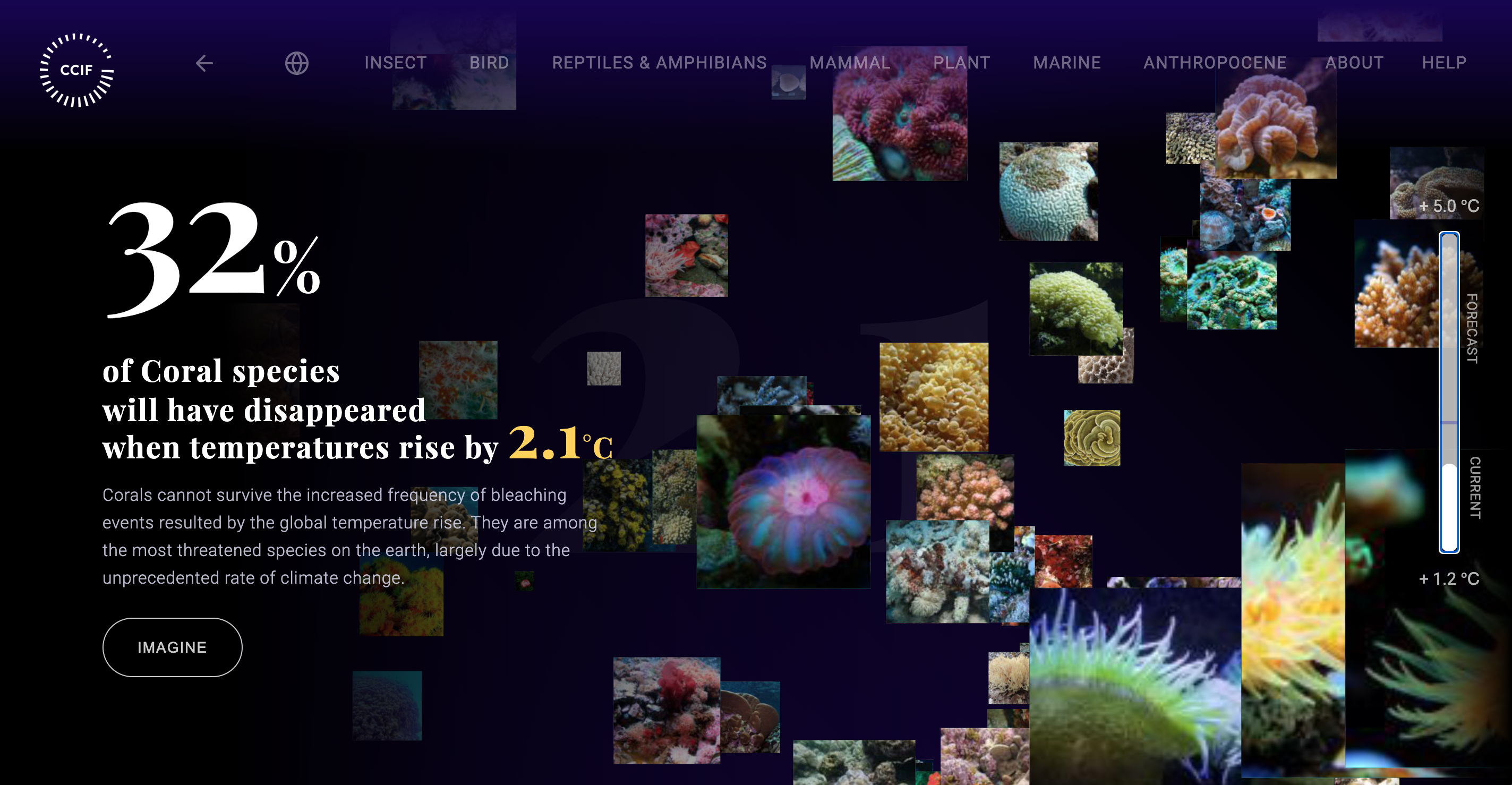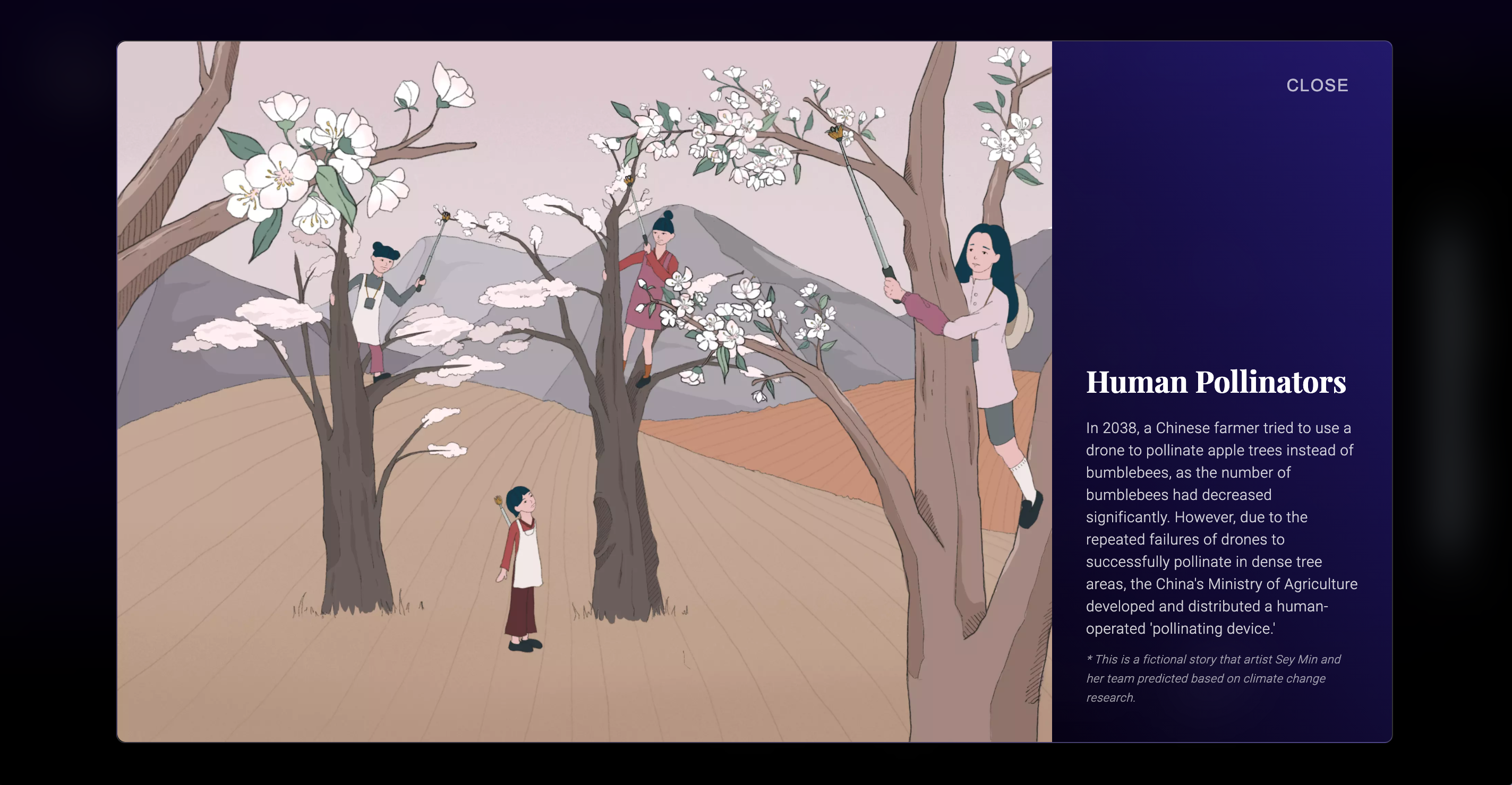 With global temperatures rising, what will we lose and what will remain?
Artist Sey Min has created an impact filter for you to explore & discover what we might lose as temperatures rise.
She has has trained a machine learning model on thousands of Google Search images, clustering by the type of species.
As you increase the temperature, discover what happens to 62 different animal species - and reveal the new anthropocene species, or waste, we leave.
Team: Clare Brooks
Built with: