CAV Camera
July 2022 | By Nord Projects
An experimental Android app connecting Mood Board Search and your camera
Collection: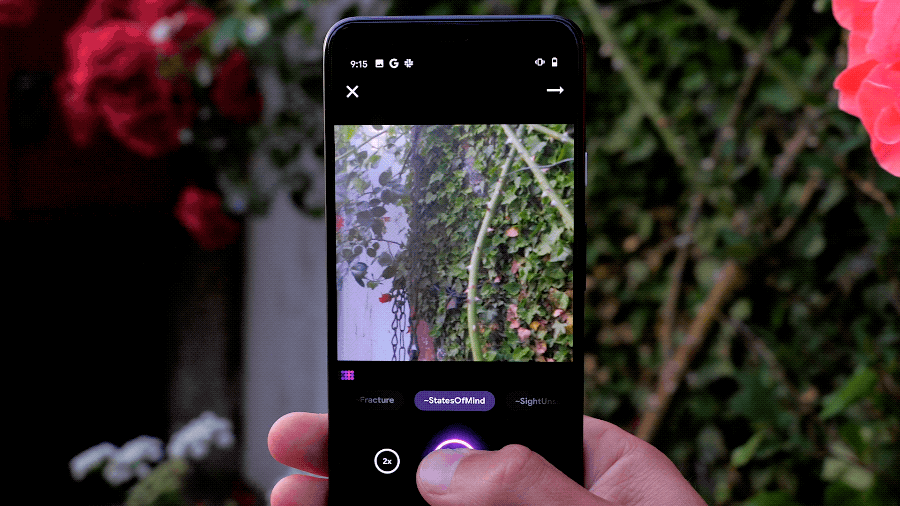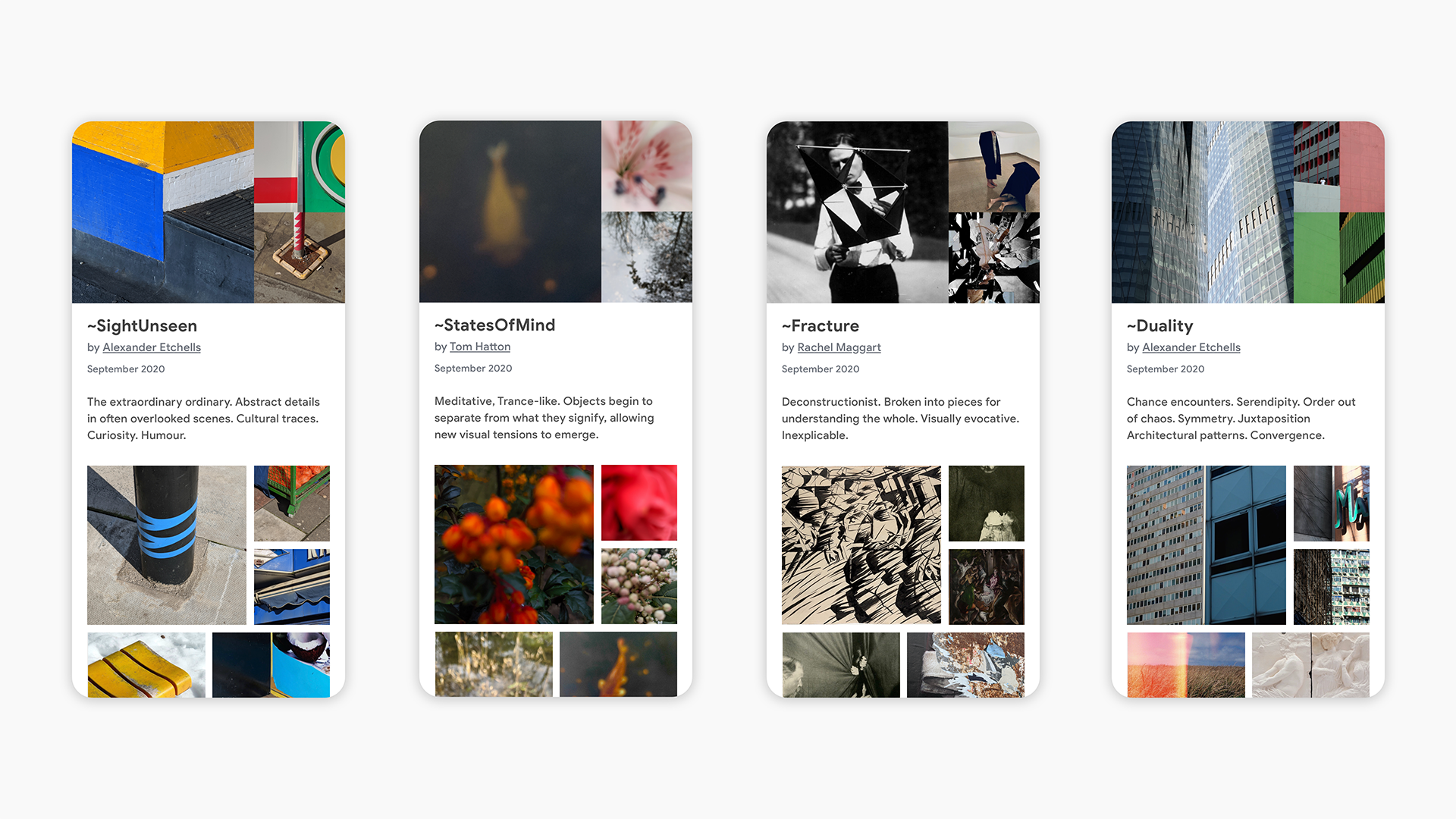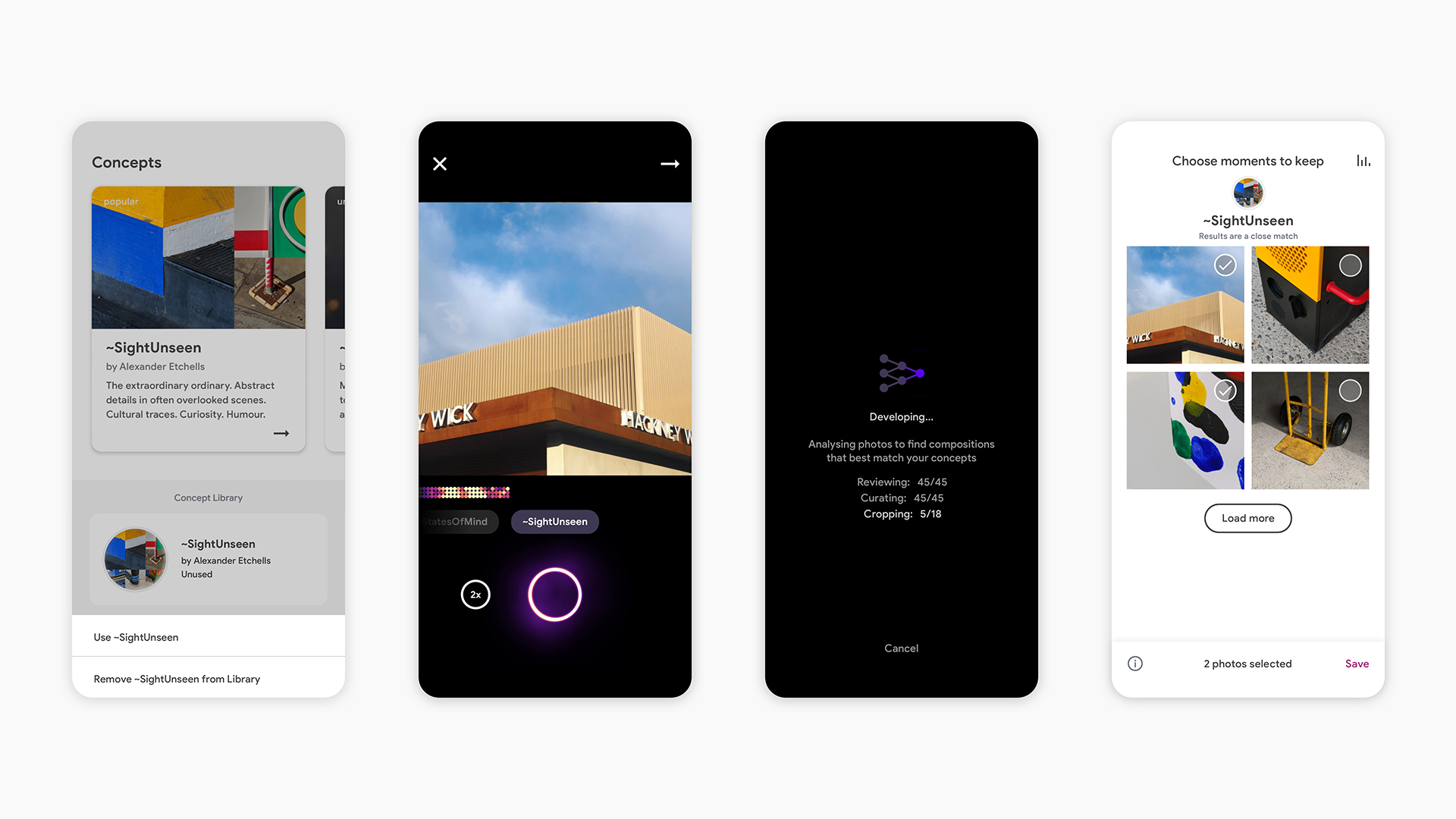 CAV Camera is an experimental Android app that uses a machine learning technique called Concept Activation Vectors (or CAV, for short) to recognize visual concepts in camera in real-time. Select a pre-loaded visual concept to 'try on' a new way of seeing, or train a computer to recognize your own visual concept using
Mood Board Search
.
How it works:
(1) Select a visual concept from the app's library that you want to 'try on.' Or, import your own visual concept you've created using Mood Board Search.
(2) Press the camera shutter to take new photos. (3) Tap the arrow to continue. The app will analyze your photos to find compositions that best match the visual concept.
(4) Tap each result to uncover which aspect of your image best matches the visual concept.
This version of CAV Camera includes four visual concepts made by artist collaborators:
~FRACTURED by Rachel Maggart, ~SIGHTUNSEEN and ~DUALITY by Alexander Etchells, and ~STATESOFMIND by Tom Hatton. It runs on Pixel phones running Android 9 and above.
Built with: