Beethoven Beats
December 2022 | By Artist in Residence at Google Arts & Culture Lab: Simon Doury
Tap a rhythm and explore Beethoven's piano sonatas
Collection: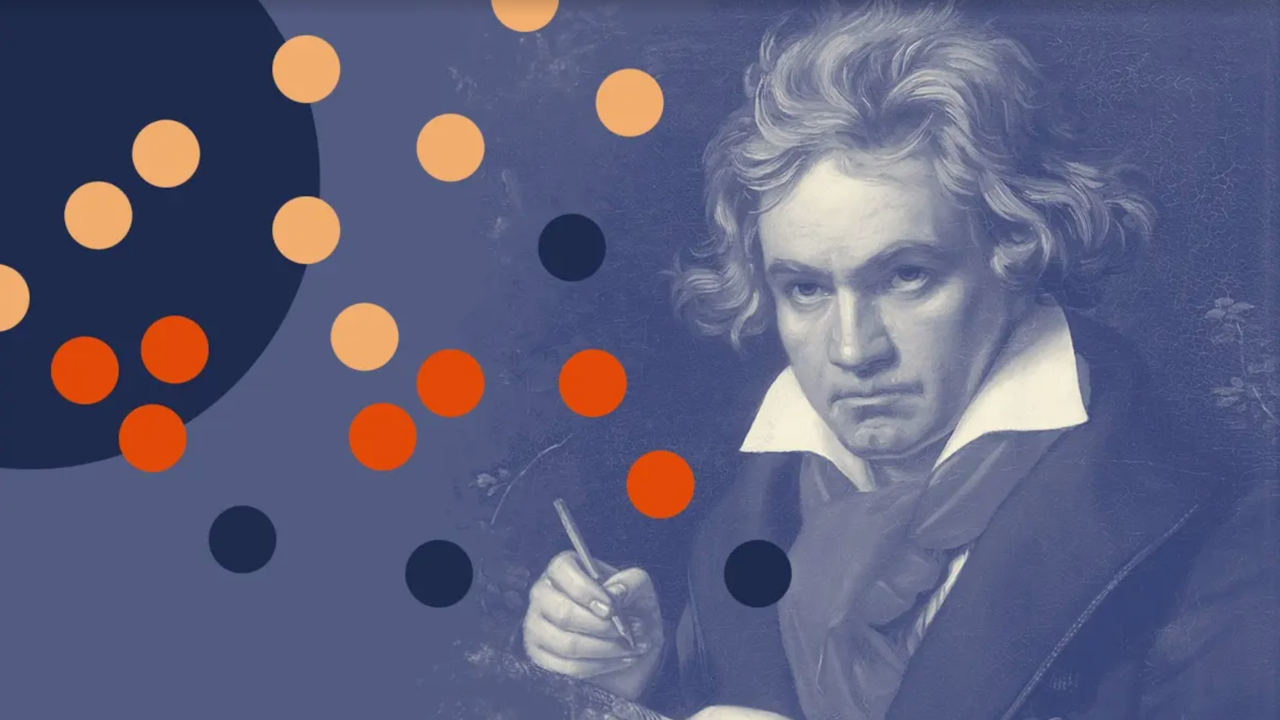 Ludwig van Beethoven, one of the world's best-known composers, was primarily known as a virtuoso pianist. Everyone recalls the cheerful theme of his ninth symphony's Ode to Joy or the power of the rhythmic pattern he used in his fifth symphony but his piano sonatas are musical wonders worth discovering too.
Google Arts & Culture Artist in residence Simon Doury created a playful experience to connect to the composer's most famous piano pieces. The algorithm used in this experiment analyzed more than 350,000 notes of his piano sonatas for you to explore this unique body of work by just tapping a rhythm on your keyboard.
Thanks to our partner Deutsche Grammophon and the world renowned pianist and conductor Daniel Barenboim, you can play with Beethoven Beats and listen to some of the most moving interpretations of these sonatas at the touch of a finger.
Dive into Beethoven's compositions and share your discoveries with friends!
Built with: