Where is Hopper?
May 2022 | By Artists in Residence at Google Arts & Culture Lab: Dr. Lynn Cherny, Bastien Girschig, Caroline Buttet
Go on an AI-illustrated adventure across Europe as you search for your penguin friend
Collection: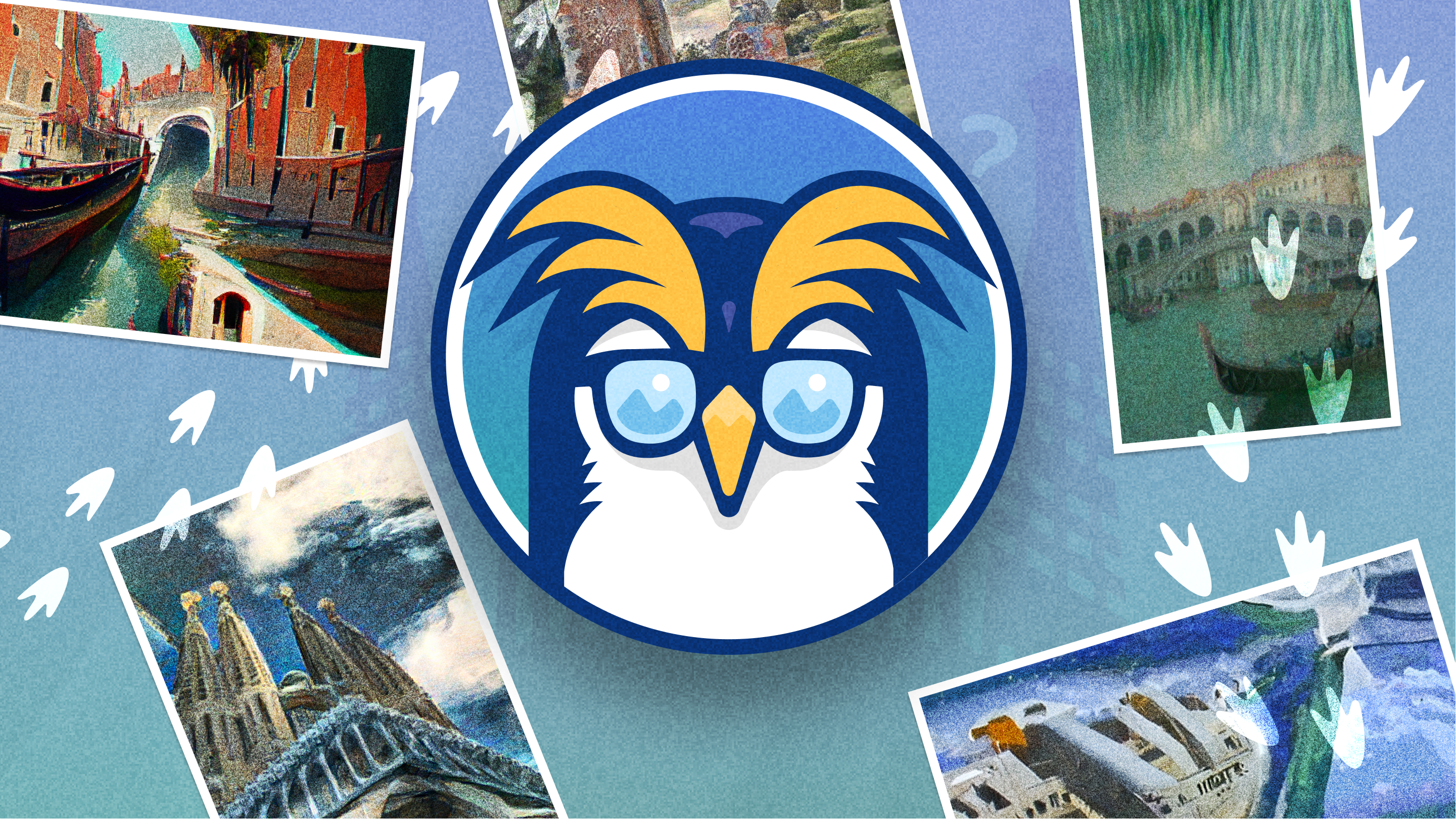 Hopper the Rockhopper penguin has been known to go exploring around the world on Google Arts & Culture. However, this time Hopper has gone missing and it's your job to find him! In Where is Hopper you'll explore culturally-rich European cities and discover AI-generated art as you search for your mischievous penguin friend.
Along the way you'll learn about historic landmarks, discover cultural cuisine and meet interesting characters while you solve the mystery of Where is Hopper?
Built with: