The Klimt Color Enigma
October 2021 | By Artists in residence at Google Arts & Culture Lab: Emil Wallner, Romain Cazier
Colorizing Klimt's Vanished Paintings with Artificial Intelligence and Klimt Experts
Collection: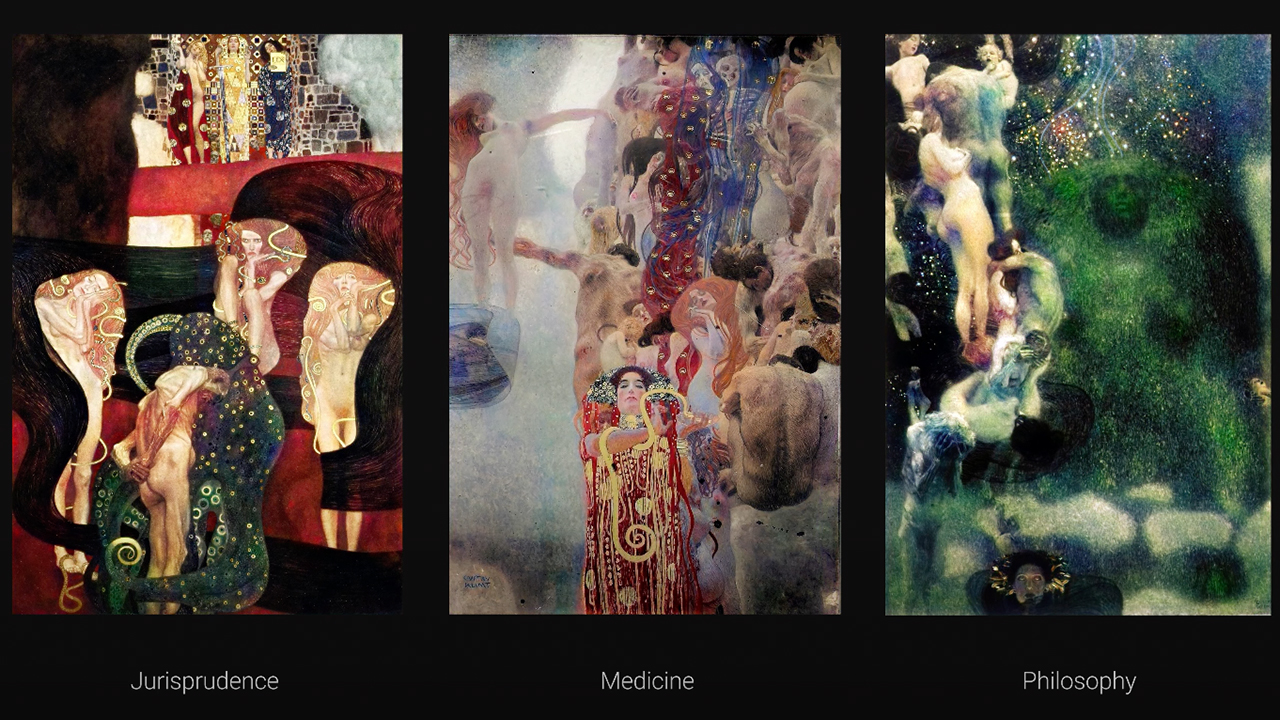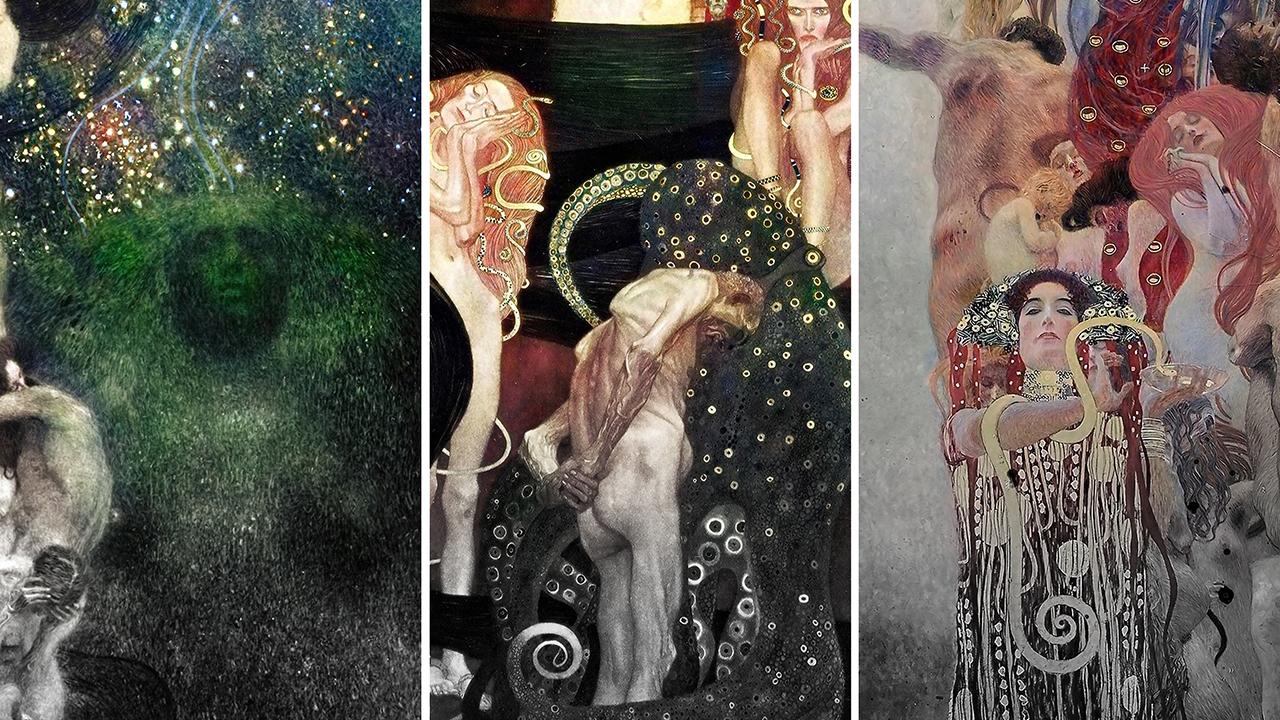 Gustav Klimt's three masterpieces: Medicine, Jurisprudence, and Philosophy were destroyed during the Second World War. Only black and white photos and articles describing the paintings remain. The Google Arts & Culture Lab team in partnership with Belvedere have collaborated to restore Klimt's Faculty paintings.
To colorize the paintings, artist in residence Emil Wallner developed a machine learning model and Romain Cazier made a user interface to interact with the model.
Step 1: Research to make the colorizations historically accurate
-Dr. Franz Smola, a Klimt expert and curator, researched how the paintings have been described by art scholars when the painting existed.
-Dr. Smola then took those color references from the literature and found matching colors in Klimt's existing artworks that he made during the same time period.
Step 2: Restoring the original paintings with machine learning
-The Google Arts & Culture Lab team, programmed a machine learning algorithm to create a statistical model of the texture, motives, and colors in Klimt's remaining paintings.
-Dr. Smola and the Lab team then took the color references and carefully added the hints on Klimt's three paintings. The lost paintings that we only have black and white photographs of.
-Together with the black and white artworks and the color hints, the statistical model could link the grayscale motives with information about Klimt's existing work and restore the likely color of the original paintings.