Paint with Music
June 2021 | By Artists in residence at Google Arts & Culture Lab: Simon Doury, Caroline Buttet
Turn your paint brush into musical instruments and compose on sensorial canvases!
Collection: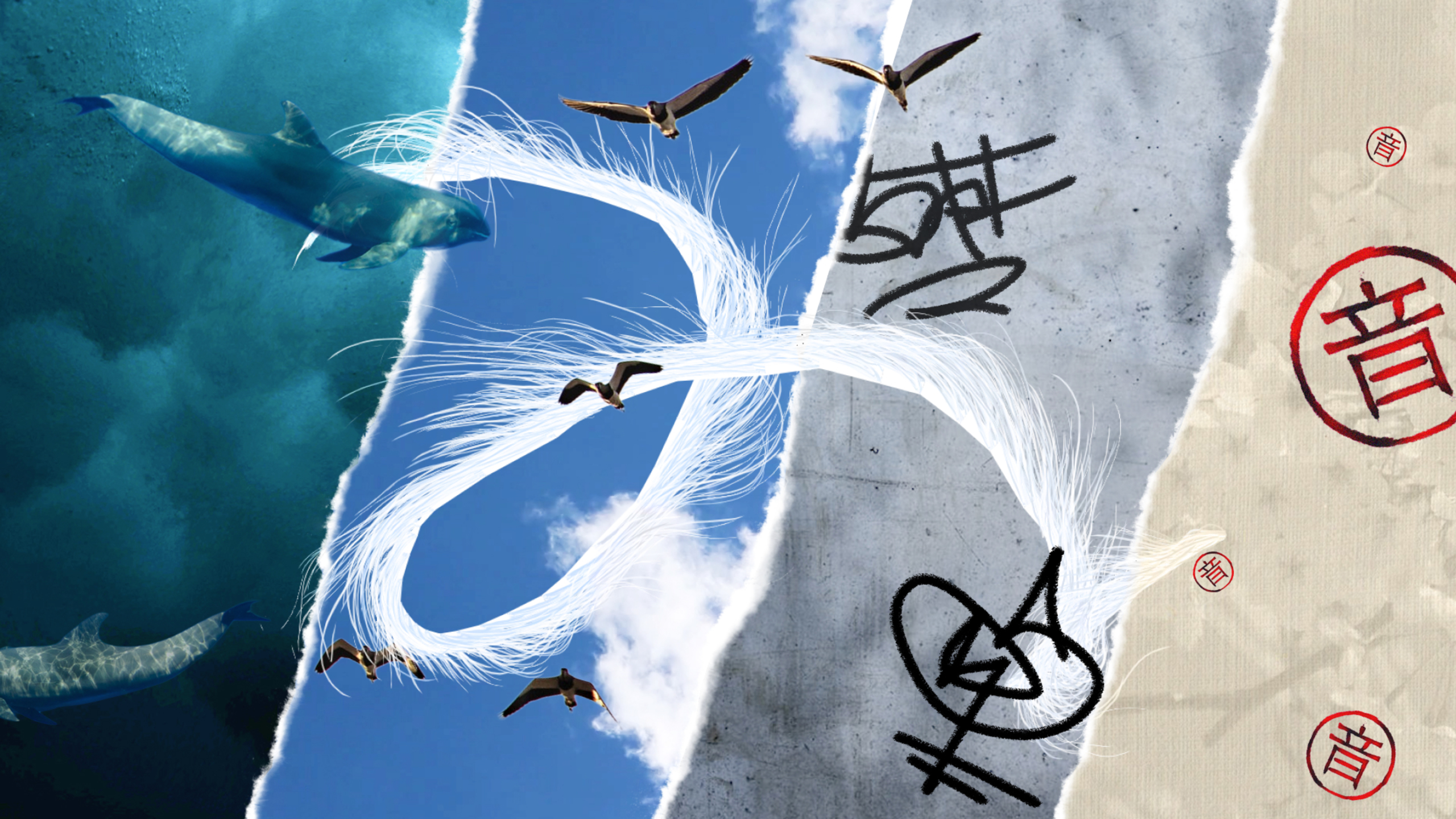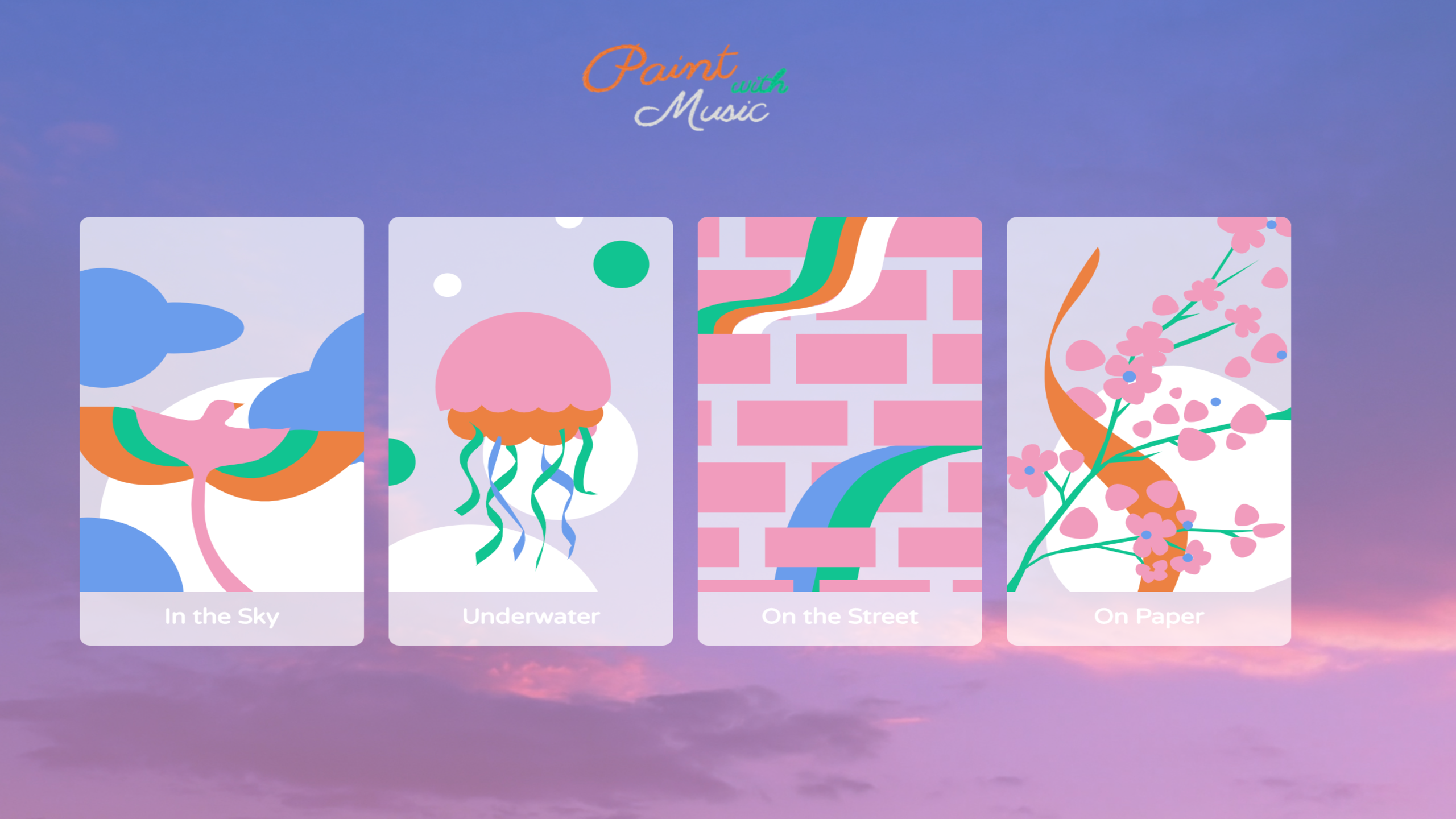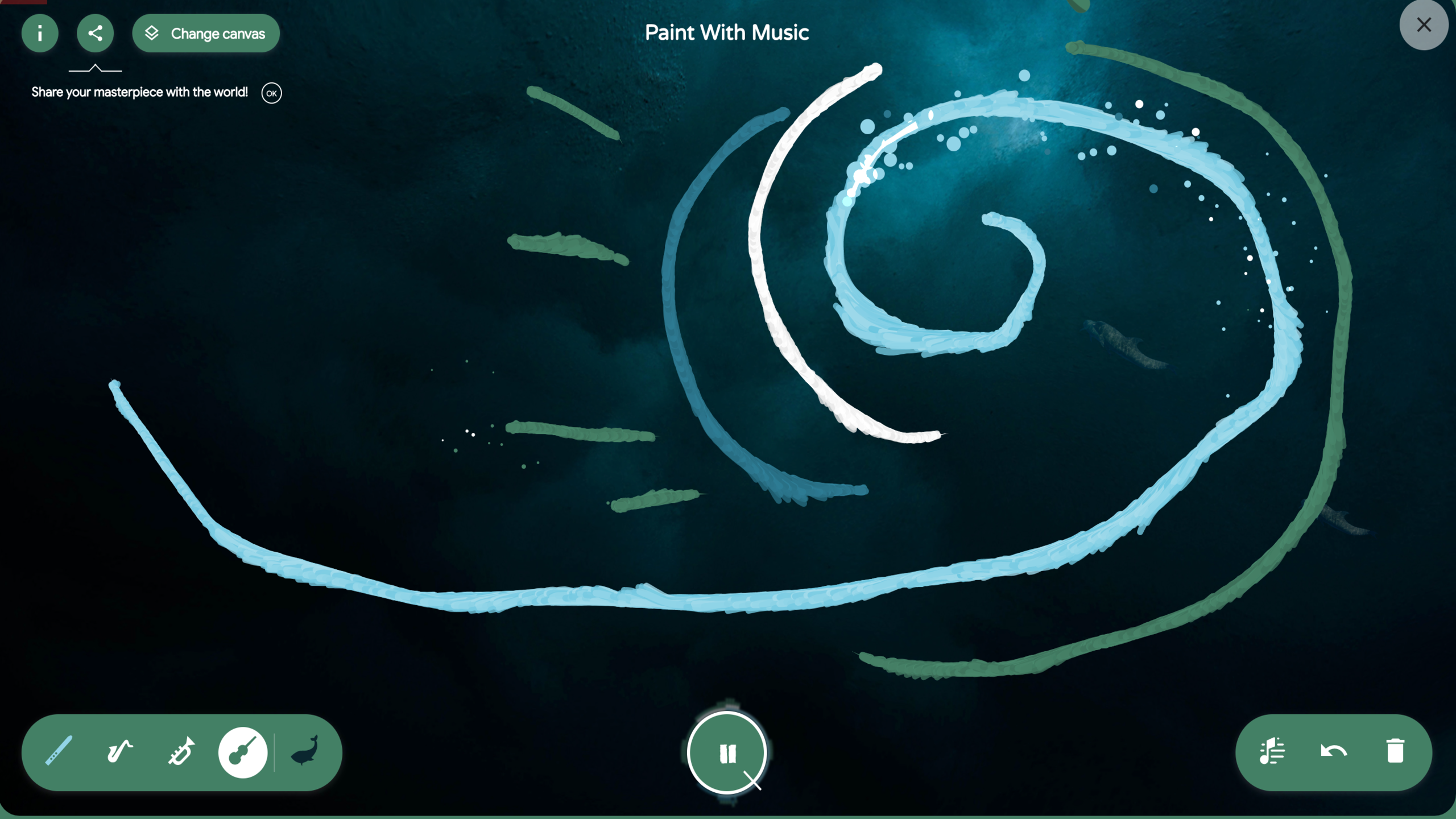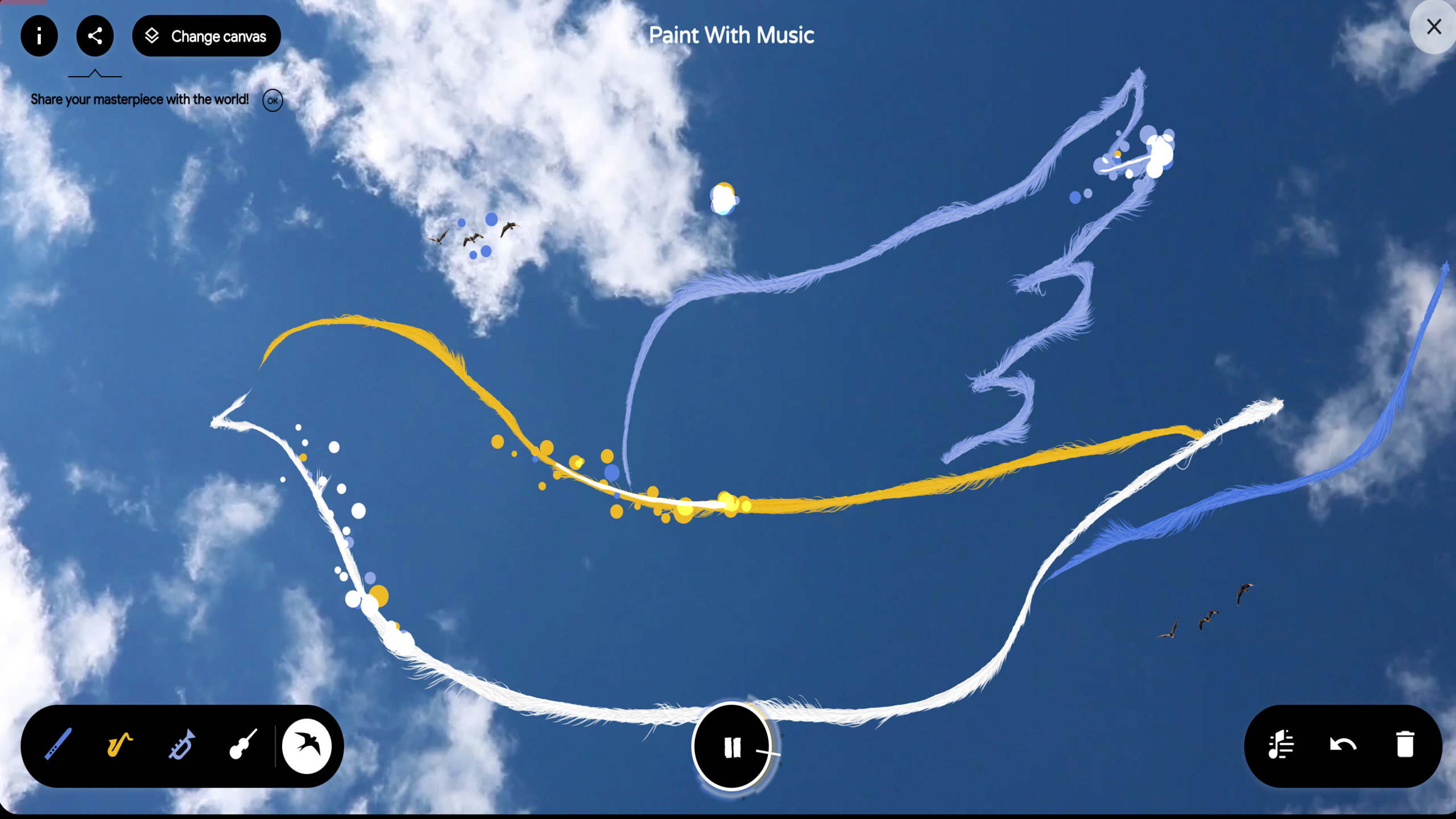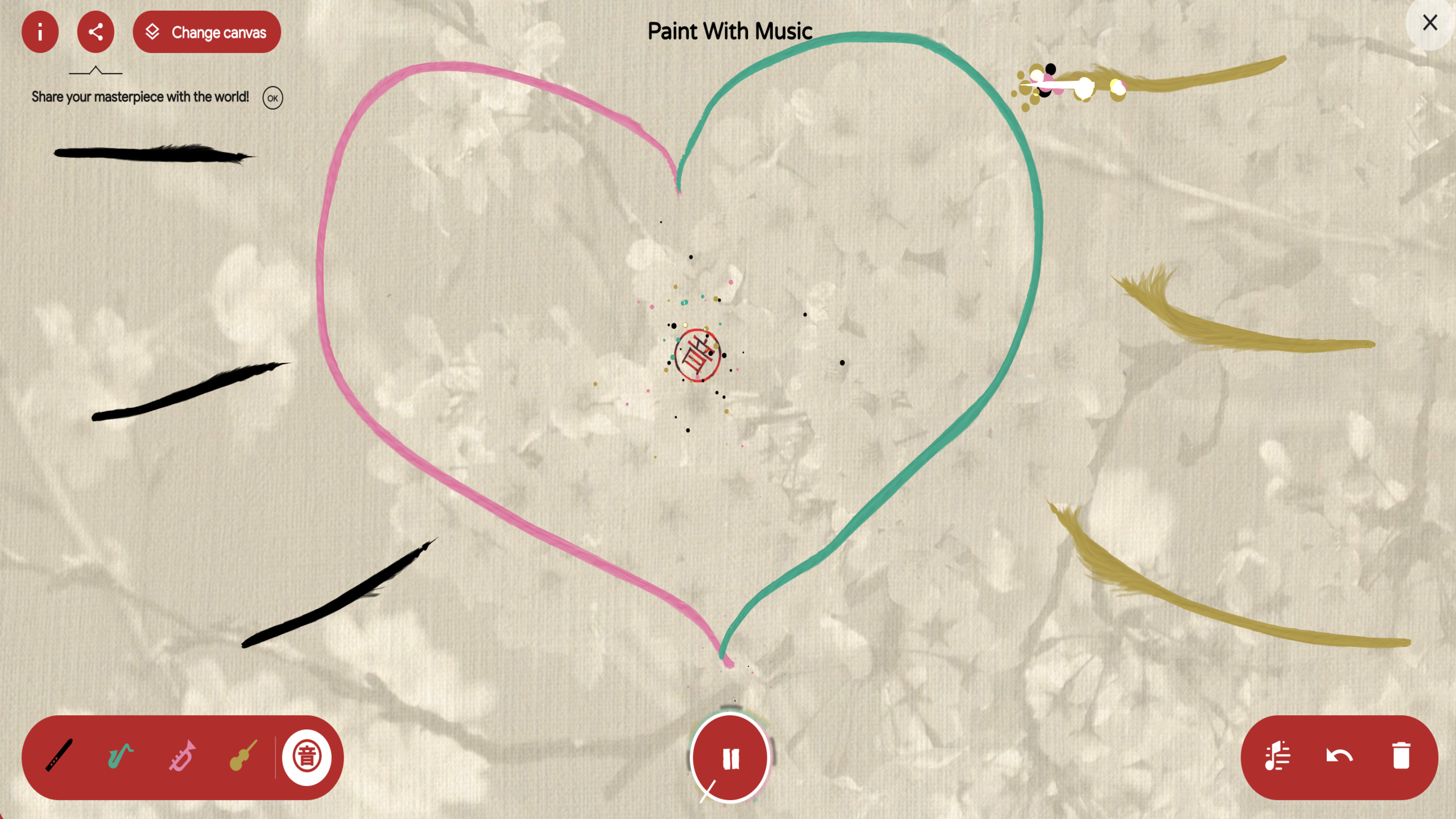 Paint With Music is an interactive experience which connects two major forms of artistic expressions: painting and musical composition. With the help of machine learning powered by Magenta's DDSP library (Differentiable Digital Signal Processing), the movement of your brush strokes is translated into musical notes performed by an instrument of your choice.
A wide range of sensorial canvases, from the sky to the ocean, are ready to take your composition to the next level by incorporating special sound effects unique to each ambiance.
Try it now on your desktop or Android device.