Home Talk
May 2023 | By St+art India Foundation, Zach Lieberman, Google Arts & Culture Artists in Residence
What does Home mean to you?
Collection: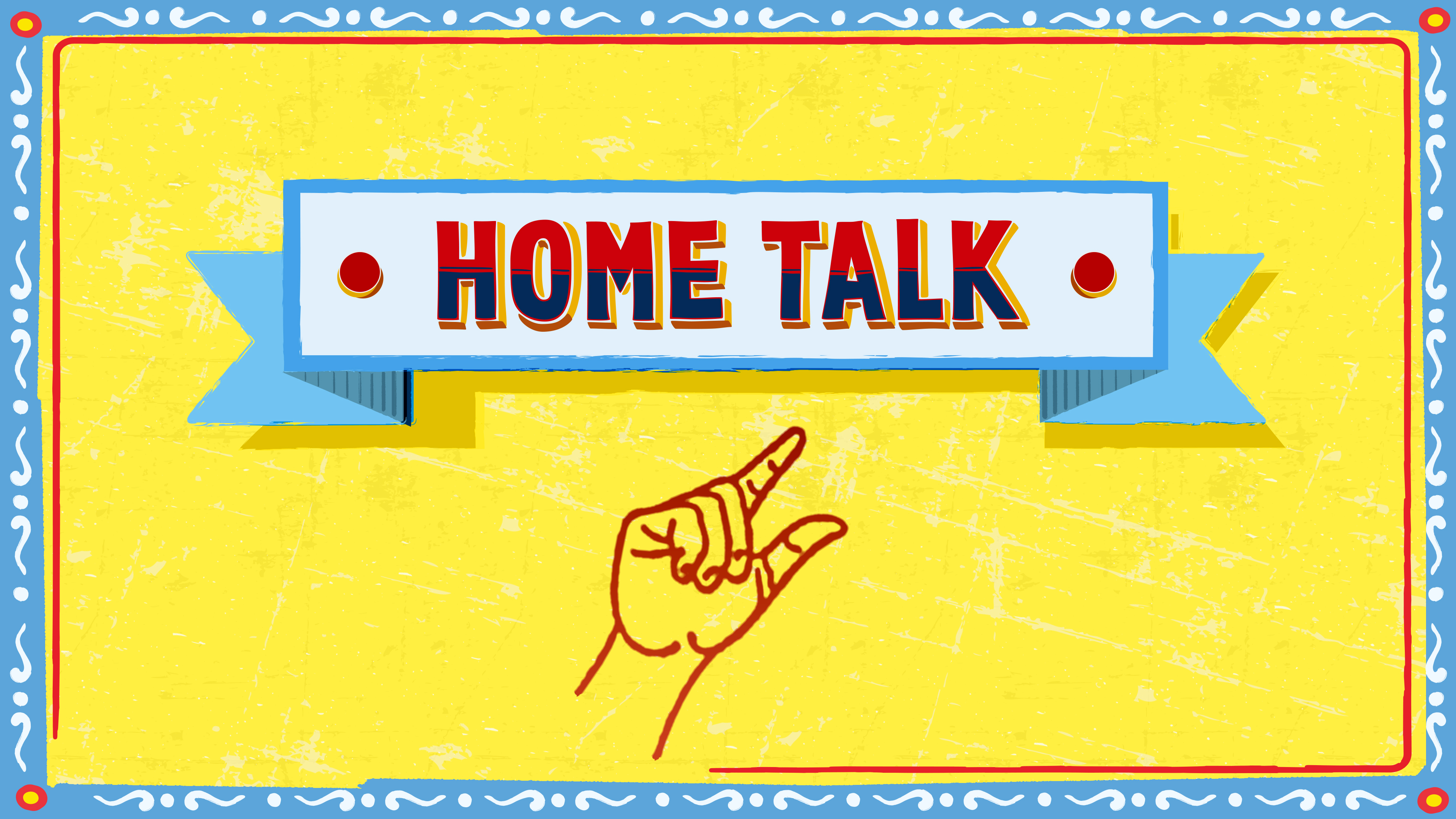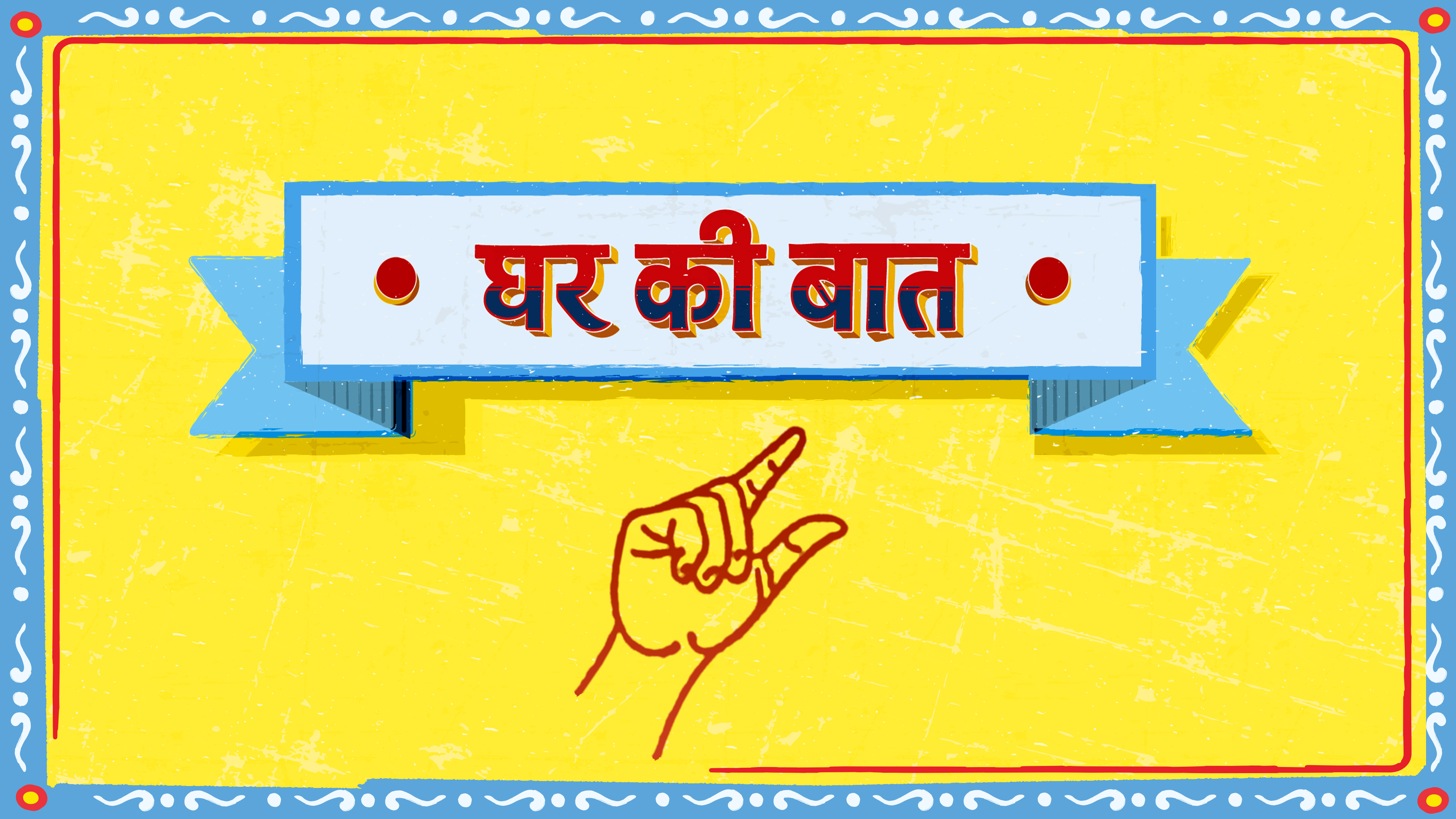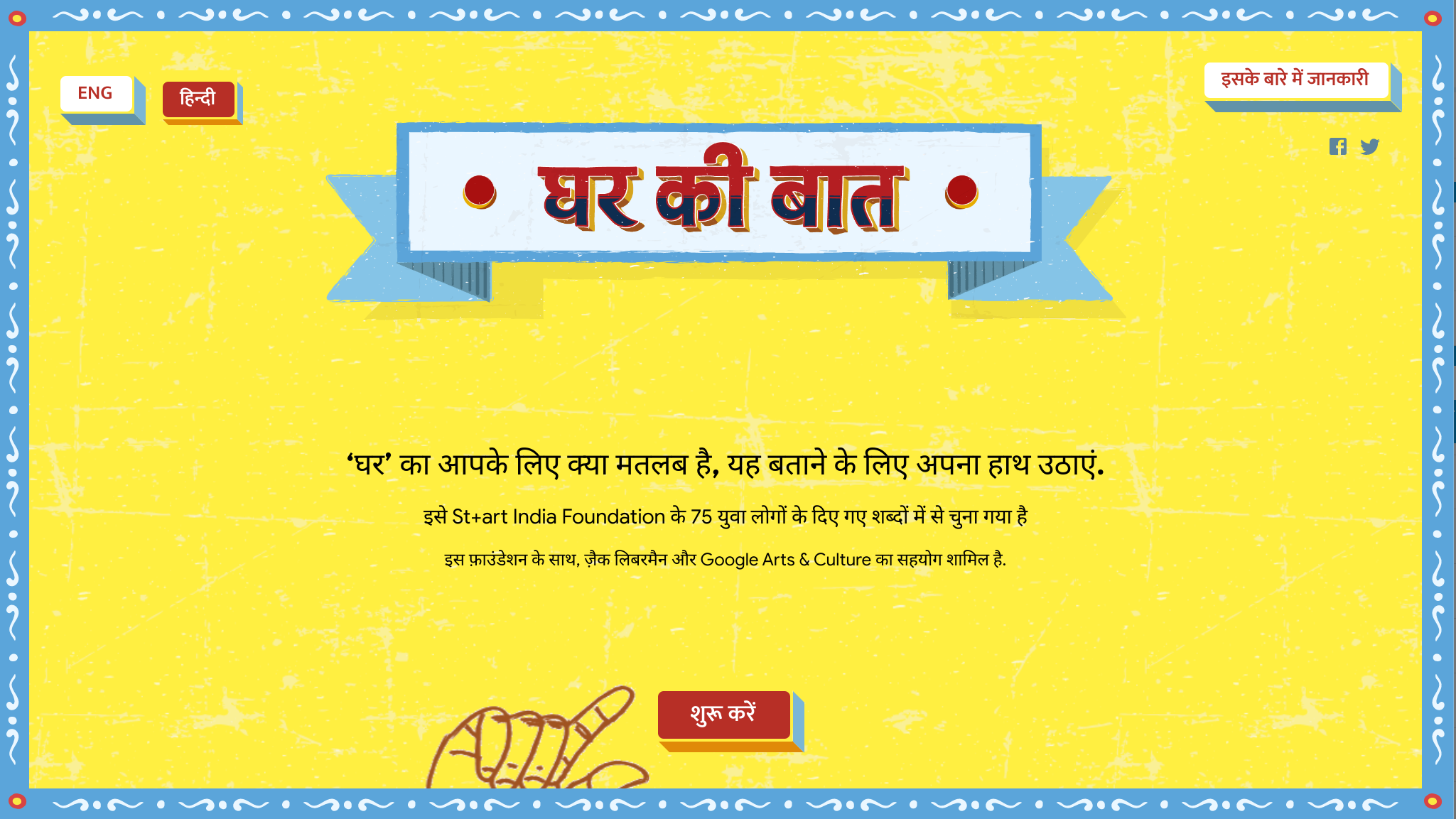 Home Talk is a Machine Learning experiment by Zach Lieberman in collaboration with St+art India Foundation and Google Arts & Culture Lab.
About
What does Home mean to you? Raise your hand to explore 75 diverse expressions of 'Home' contributed by St+art India Foundation's creative community. 'Home Talk' is an interactive Machine Learning powered artwork by Google Arts & Culture Lab created with St+art India Foundation and New York based artist and educator, Zach Lieberman.
How it works
With the help of Google's MediaPipe Pose Hand Landmarker task, for hand tracking, key points are detected on the hand, to connect the angle between your fingers with typographic animations. Zach applied this technology in a unique way so users could explore and express the words of home with playful hand gestures. Simply 'pinch' your fingers to explore words associated with 'Home' and choose which most resonate with you.
Hanif Kureshi, Co-founder and Artistic Director of St+art India Foundation, added: 'What does home mean to you' was the question we asked 75 people. Their answers were then given to Zach, and he did his magic. I am curious to know how people are going to express their love for 'Home' through this unique experiment, communicating with their fingers. I am also excited to see the hand painted type treatment through the lens of Indian street art coming alive with technology"
The collaboration
Home Talk was initiated by St+art India Foundation, a not-for-profit organization that works on art projects in public spaces and curated by 75 people from their creative network - to spark a dialogue about 'Home'.
'Home Talk' showcases and celebrates Hindi and its written script, Devanagari, with the option to translate to English. Taking inspiration from India's hand-painted signwriting, this artistic style is characteristic of the road signs and trucks critical to the logistical lifeline of India. The experiment is illustrated and brought to life visually using 'Hand Painted Type' by Hanif Kureshi. The designs and illustrations have been created by visual designer and typographer, Vishakha M Singh and illustrator, Geet Saini.
Credits
Zach Lieberman, New York artist and educator
St+art India Foundation and their creative network
Vishakha Manjul Singh, St+art typographer and designer

Geet Saini, St+art illustrator
Google Arts & Culture Artists in Residence: Martial Geoffre-Rouland and Jack Wild
Discover more
Learn more about the many meanings of 'Home' through our Google Arts & Culture Story over here.
Not working?
Home Talk uses experimental web hand recognition technology and is best experienced on Chrome browsers. It may not perform optimally on older devices.