Global Street Art X Geospatial Creator
May 2023 | By Global Street Art, Camille Walala, Edgar Saner, Tristan Eaton
Google Arts & Culture and Global Street Art bring interactive AR murals to life in London, Mexico City, and Los Angeles
Collection: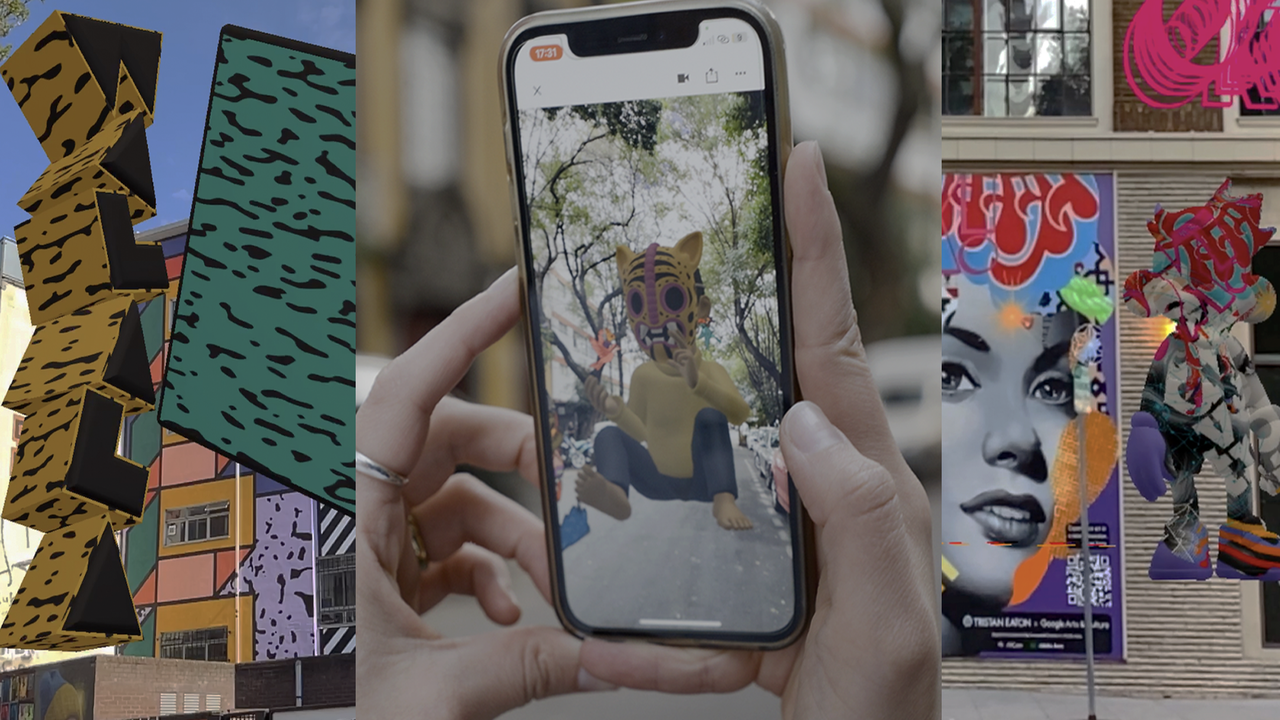 Google Arts & Culture collaborated with Global Street Art and three world-renowned artists to augment physical murals in London, Mexico City, and LA experimenting with Google's new Geospatial Creator in Adobe Aero.
In Shoreditch, East London, Camille Walala created a large-scale augmented reality mural using her signature bold and vibrant style.
"Using Geospatial Creator in Adobe Aero gave me the opportunity to fully restore my mural originally painted at the 2020 London Mural Festival and then to go much further and take elements from my mural and playfully animate the whole area around the walls in just a few days."
In Mexico City, the muralist, graphic designer and visual artist, Edgar Saner created a surreal mural showing human-like figures, wearing traditional Mexican garments with their faces covered by Nahuale masks.
"I am very lucky to be able to use Geospatial Creator and have the opportunity to experiment with new media to share part of my imagination. I can easily tell a story beyond a specific place and cross borders in a click of distance."
In Los Angeles, painter, muralist and designer Tristan Eaton used his proprietary GEMMA art collection to help create the mural design, offering a collaboration between human and artificial intelligence in digital design.
"In 2023 most people experience art through their phones, so why not make that experience absolutely amazing? This project unleashes that potential of augmented reality while rooting the experience in public art, which is what I care about most."
Geospatial Creator in Adobe Aero enables you to create world-anchored AR experiences without the need to code and you can share your AR creations through a QR code or URL on supported devices.