BTS x Street Galleries
July 2022 | By BTS in collaboration with Artist in Residence at Google Arts & Culture Lab: Simon Doury
Bring art to the streets with BTS! Explore 14 iconic locations through artworks curated by 21st century pop icons BTS.
Collection: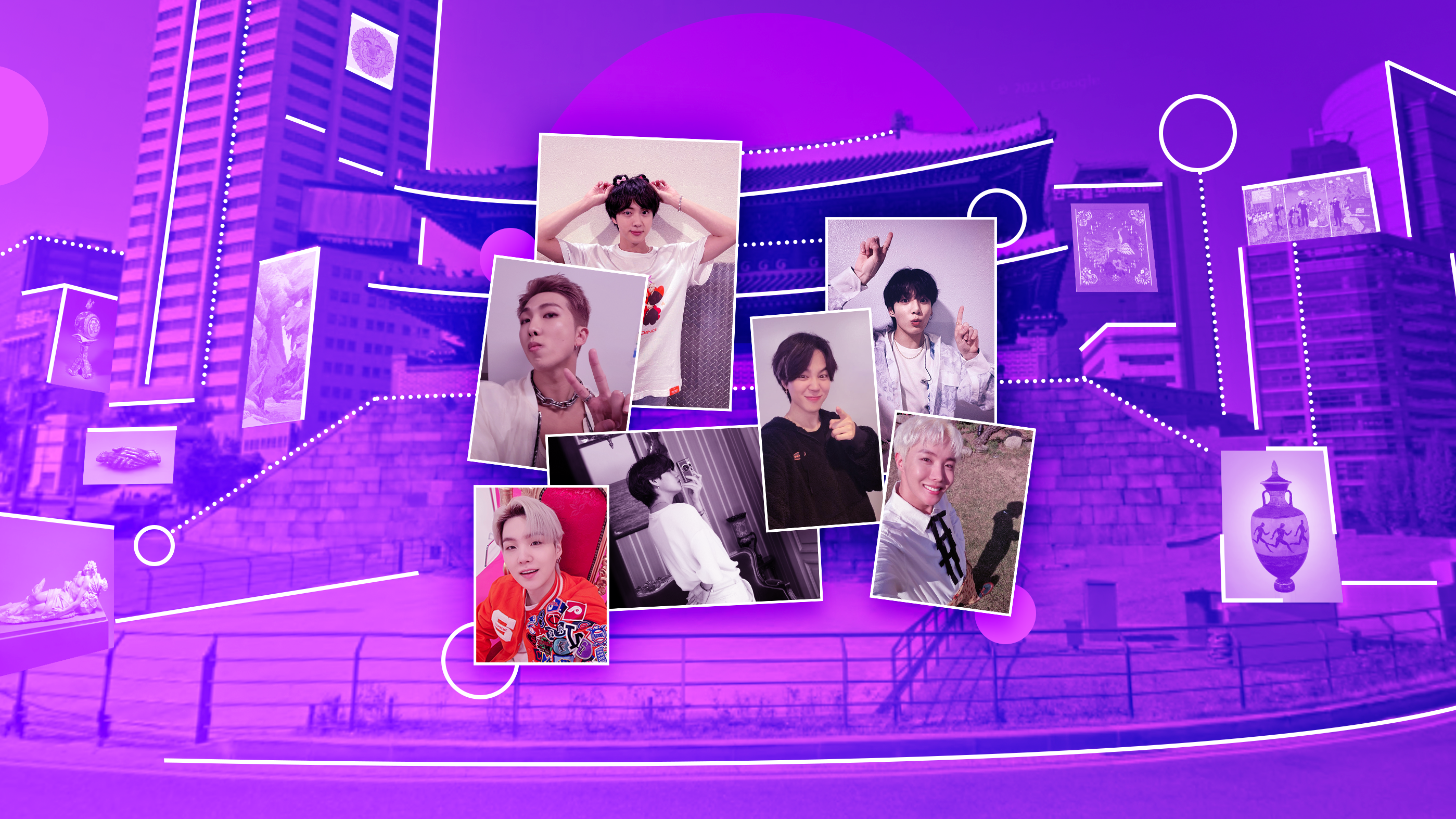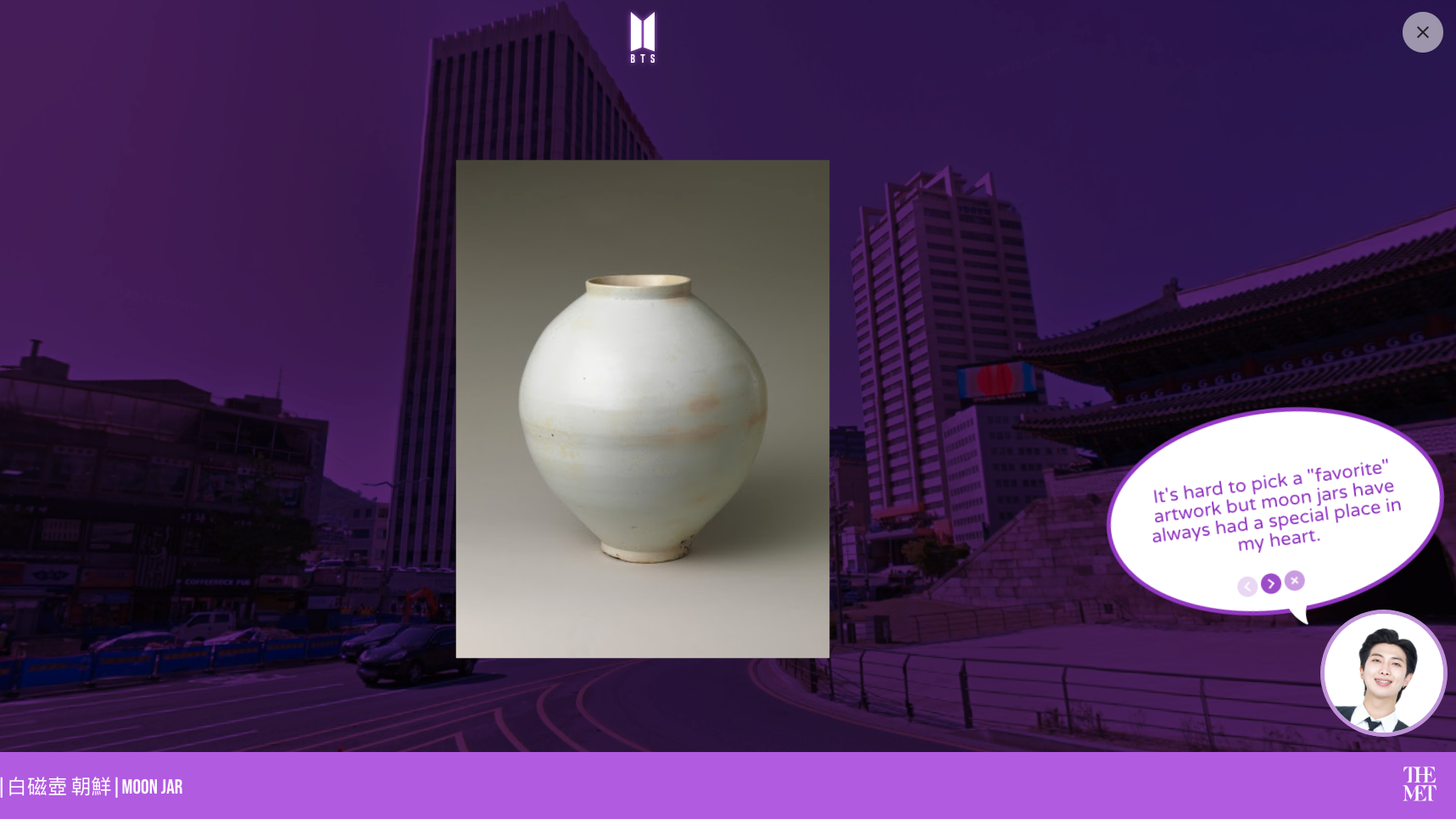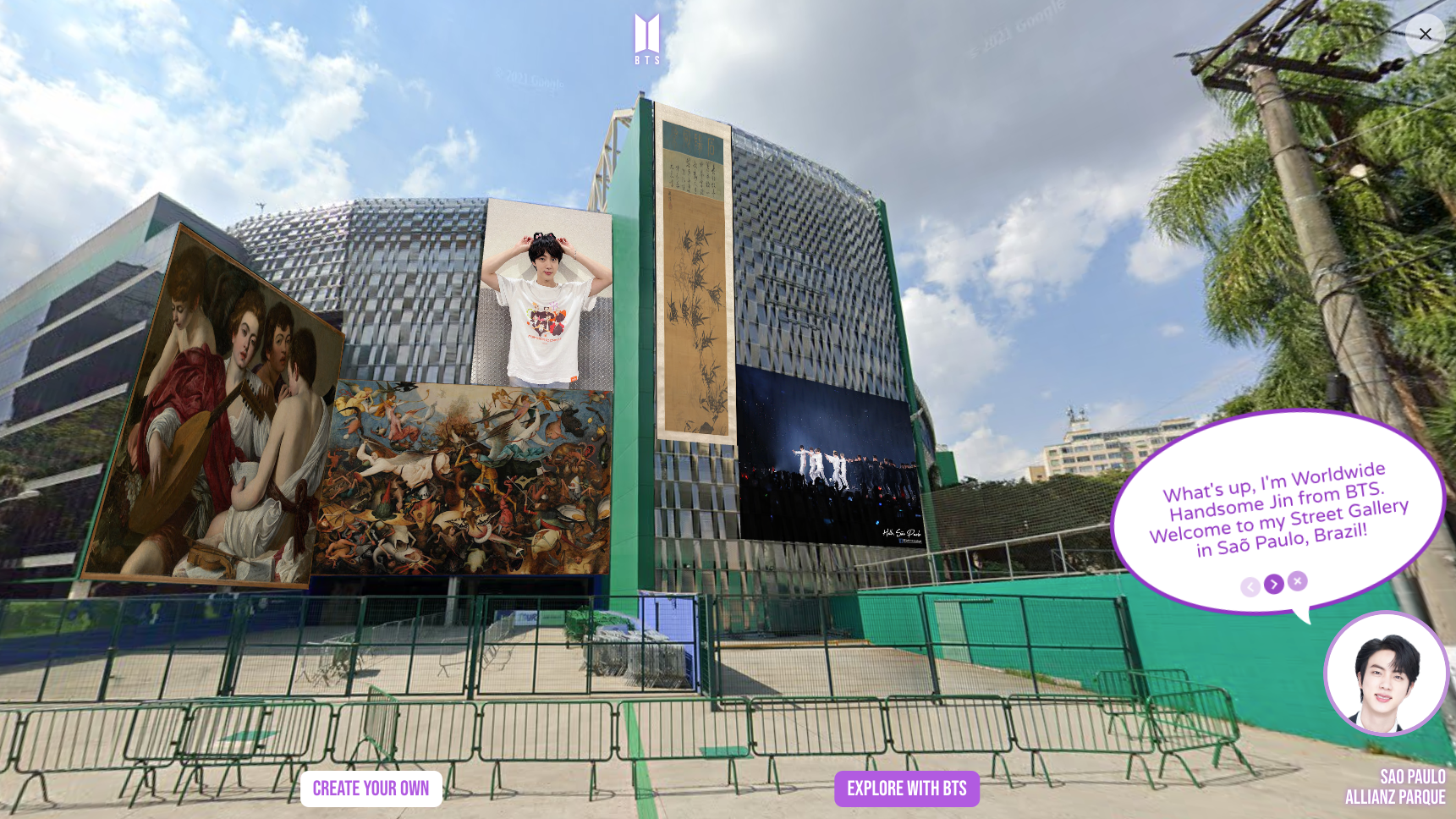 BTS x Street Galleries
is a collaboration between 21st century pop icons BTS and Google Arts & Culture Lab, launched to mark BTS fan group ARMY's birthday on July 9th.
The experiment will take you on a cultural tour of the memorable places where the pop icons have visited, from the United Nations in New York City to the Chunggu Building in Seoul, where BTS' stories began.
Each member of BTS has curated a Street Gallery with artworks that reflect their personal story, as well as the message of love, acceptance, and hope championed by the band.
Through creating your own Street Gallery – using photos of the band alongside artworks from Google Arts & Culture – you'll be able to relive some of your favorite memories of the band and create your own personal story through art and technology.
Team: Simon Doury, Asheley Gao, Romain Cazier, Martial Geoffre-Rouland